Orange Lip Color Trend For Fall 2011
Who Spiced It Up Best in Pumpkin-Toned Lipstick?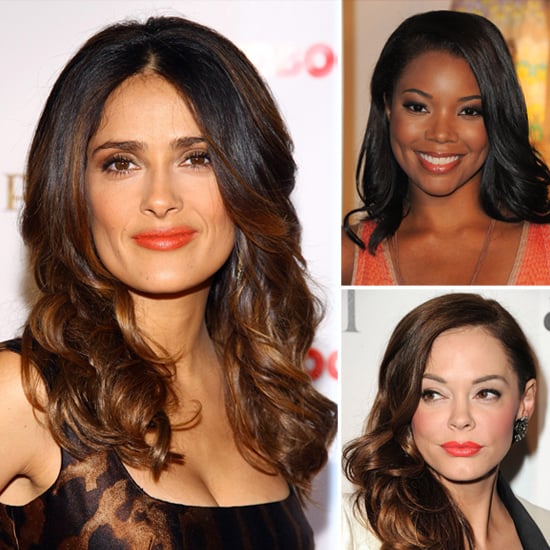 Sexy, smoky blue eye palettes may have dominated red carpets everywhere this week, but in honor of Halloween, let's focus on the festive shade of orange. Salma Hayek, for instance, spiced it up with a golden-undertoned, pumpkin-colored lipstick, while Gabrielle Union did a more subtle look, opting for a pretty, peachy gloss. Rose McGowan, however, went in an entirely different direction, donning a bright orange-pink version of the hue. But if you had to pick your favorite take on the trend, which one gets your vote of approval?