Original Penguin Gets a Signature Scent
Original Penguin Launches Its First-Ever Signature Scent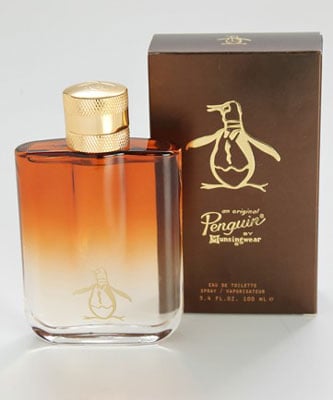 Pete the Penguin has something new for which to waddle in pride. The Original Penguin, the company his fictional character represents, is launching its first-ever fragrance: An Original Penguin by Munsingwear ($50 to $65).
The oriental scent, will include notes such as purple sage, golden apple, and neroli at the open; black pepper, lavender, and fir needle at the middle; and tonka bean, vanilla noir, dark musk, and patchouli at the drydown.
Expect to see the eau de toilette in Nordstorm at the end of the month, followed by Original Penguin stores, and eventually at Dillard's and Lord & Taylor. Stars like Dean Martin and Frank Sinatra were fans of the old-school brand, and based on the description of the juice, modern crooners just might be, too. Will you test it out?