POPSUGAR LIVE Launch
POPSUGAR LIVE Launches Today — Watch at 6 P.M. ET/ 3 P.M. PT!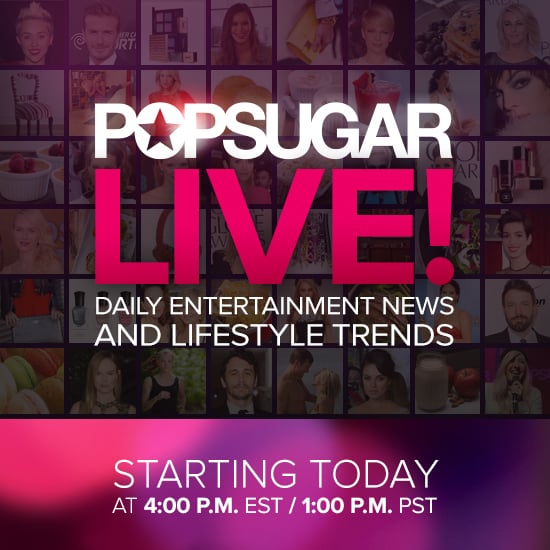 It's an exciting day at POPSUGAR! We've been rolling out lots of changes, starting with bringing all of our content and shopping together under one home: the new POPSUGAR. To top it all off, we're launching our new daily POPSUGAR LIVE show today. Every day, our expert hosts and reporters will be delivering the latest headlines, the hottest trends, and the best tips in entertainment, fashion, beauty, fitness, food, and more every day at 4 p.m. ET/ 1 p.m. PT and again updated at 6 p.m. ET/ 3 p.m. PT.
Join us right here at POPSUGAR for the action!