Peacock Hair Accessory From Etsy
What We're Sweet On: Peacocks and Butterflies and Fascinators, Oh My!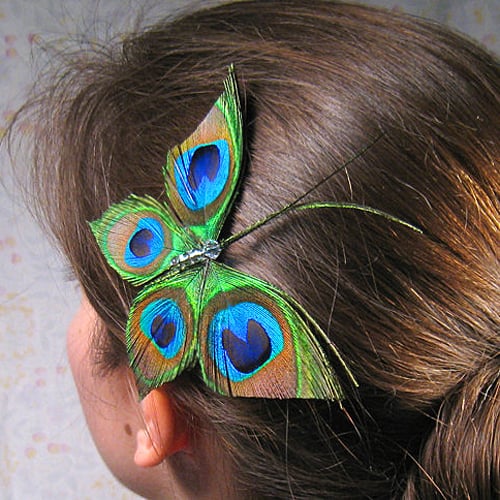 In "hair accessories we'd kill for" news, this splendiferous peacock feather butterfly fascinator ($35) is as scintillatingly lovely as it is unique. Cutting feathers can be a tricky business, but Etsy shop Rationale has done a great job of trimming them and finding symmetrical quills, too.
Pieces like these are so great in part because of their versatility — there are a ton of lovely colors here, and the clip would look just as stunning with jeans as it would underneath a wedding veil. The materials aren't cheap either; it's Swarovski crystal and feathers, so although this one might not be the least expensive accessory you see on Etsy, the price is certainly a lot lower than what you'd pay at the mall.