Picture of Nicolas Cage With Blond Hair
Do You Like It When Men Color Their Hair?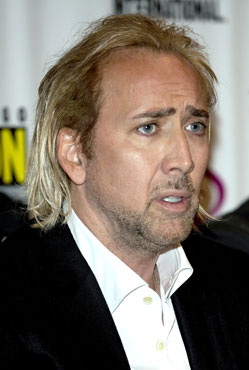 With those icy blue eyes and angular features, Nicolas Cage is a good-looking man. In fact, ever since I saw him in Moonstruck back in the '80s, I've had a tiny crush on him, longing for him to take me to the opera. (We'll overlook some of his lesser flicks, like Con Air.) While we're used to seeing him with short, dark hair, he debuted this uncharacteristically longer, bleached-out style at WonderCon this weekend.
Many women color their hair, but men generally seem more resistant to doing so. (When's the last time you saw a guy in a colorist's chair?) Of course, some dudes can't resist the lure of making a change, but it seems like relatively few men take risks with their hair color. Whether on a star like Nic or a gent in your life, what's your take on guys who dye?