Pictures of Christina Ricci's Hair 2010-08-27 12:00:30
What's Your Favorite Hairstyle on Christina Ricci?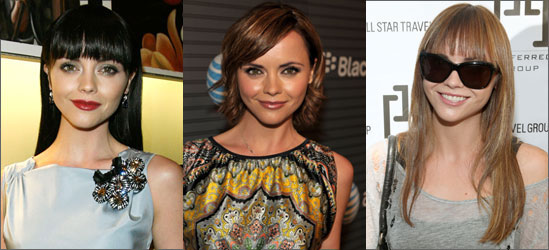 Fourteen days: that's about the average time it typically takes for Christina Ricci to change her hair length and/or color. OK, so that's an exaggeration, but there's no denying that she's a fan of frequenting the salon. Just about two weeks ago, Christina was spotted with a new look, a shorter, lighter, layered bob. But yesterday, she attended a pre-Emmys event sporting this much longer, even lighter hairdo with ash undertones. Do you love Christina's latest switch-up, or do you prefer her with a different look?