Pictures of Jessica Simpson With Short Hair 2010-04-12 11:00:49
What Do You Think of Jessica Simpson's New Hairstyle?
First Jessica Simpson appeared without makeup on this month's Marie Claire, and now she's sporting a chic new hairstyle. On a flight last night, hairstylist and BFF Ken Paves tweeted pictures of Jessica's shorter locks. "Stopped in West Palm and picked up my Aunt Sandy. . . off to Atlantic City," he joked. It's a wig, but Jessica could pull of short hair beautifully — she looks chic and sophisticated in the profile shot. Whether the hair is real or not, it's obvious the dynamic duo was having some good times in the air. What do you think about this look on Jessica?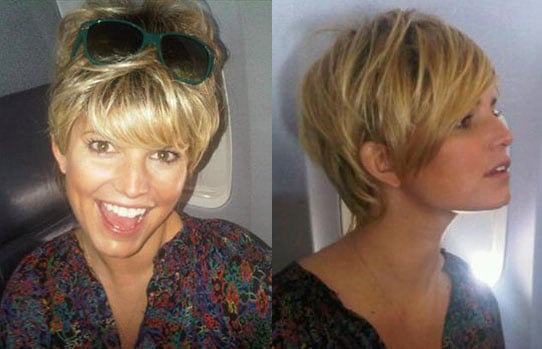 Source: kenpaves