Pictures of Kate Bosworth Wearing Different Color Lipsticks
What's Your Favorite Lipstick on Kate Bosworth?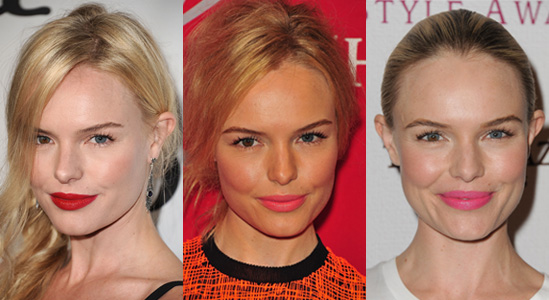 To be a beauty chameleon doesn't necessarily mean one changes their hairstyle with the frequency of Lady Gaga or Rihanna. A simple switch up of a lipstick is sometimes all it takes to make a dramatic impact. Take Kate Bosworth, for instance, who's always one to impress on the red carpet with a bold lip. Intensely pink lipsticks are indeed having a moment, but if you had to pick your favorite richly-hued shade on Kate, which one would it be: tomato red, coral pink, or bubblegum pink?