Pictures of Kristen Stewart at All of the Twilight Premieres 2010-06-26 14:45:11
Which Kristen Stewart Premiere Look Do You Prefer?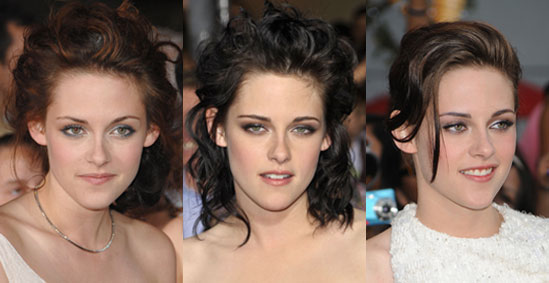 In just under two years, the stars of the Twilight series have gone from being relatively unknown to being everywhere. With Eclipse fever in full force, let's take a look back at the film's lead. Back in November 2008 with the premiere of Twilight, Kristen opted for icy blue shadow and a tousled updo to show off her reddish highlights. Almost exactly a year later at the New Moon premiere, she went for a dark and smoky palette, along with a curled style. On Thursday's red carpet appearance for Eclipse, she wore a lighter version of a smoky eye, complete with a pompadour updo. Of her three premiere looks, which one is your favorite?