Pictures of Miley Cyrus, Heidi Klum, Jewel, and Julianne Hough at the 2011 Grammy Awards
Grammy Awards Red Carpet, Fashion, and Beauty Roundup!
The biggest names in music came together in LA tonight to celebrate the Grammy Awards. The ladies pushed the envelope in sexy gowns and the men represented with a new level of hotness on the red carpet! We've got everything you may have missed and more below!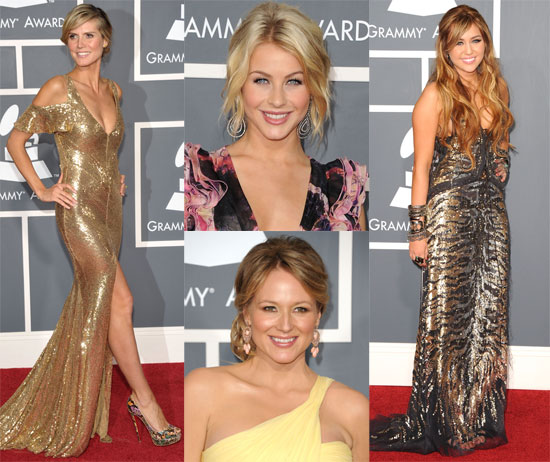 Red-carpet fashion coverage:
Red-carpet beauty coverage:
See how to get these red carpet looks:
Check out the hottest performances and photos from the show:
Check out Buzz to see the full list of Grammy Award winners!