Pink Lipstick Trend Spring 2012
Who Had the Prettiest Petal-Pink Lipstick This Week?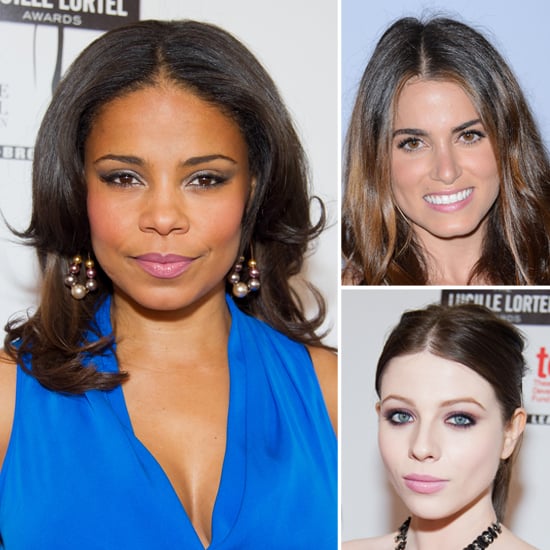 The bold lipstick trend may be rampant this season, but there's still plenty of room for the classics. Read: petal-pink lip looks — and this week we saw our fair share of them. Sanaa Lathan paired her subtly glossy version with a metallic eye, while Nikki Reed went for a shimmery grapefruit hue with a hint of champagne shadow. Michelle Trachtenberg, on the other hand, accentuated her flawless skin with an opaque tone on the lips and a perfectly purple smoky eye. All three look gorgeous in their makeup choices, but which one was prettiest in her petal-pink palette?