Poll: Should Women Over 30 Do Crazy Hair Color?
Do You Think Women Over 30 Should Avoid Out-There Hair Color?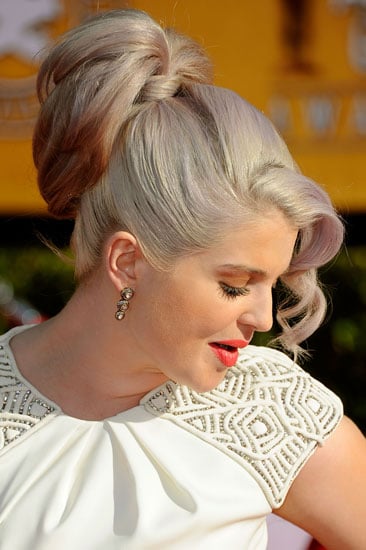 In a recent appearance on her mother's show, The Talk, frequent hair-color-changer Kelly Osbourne had a few things to say about thirtysomethings and out-there hair color. "To me, I'm 27, I've got three years left, the way I look at it, to have fun with it," she explained, adding, "Because once you're 30, you look like a right idiot walking around with like rainbow, bright color hair." While it may be a big ouch to tricenarians, even 37-year-old cohost Sara Gilbert seemed to agree with Kelly.
And even though the majority of stars tend to have wild strands in their teens and 20s, some, such as Drew Barrymore, Juliette Lewis, and even Julia Roberts, have opted for colorful looks in their 30s and beyond. But what do you think? Do you tend to agree with Kelly on this issue, or should women express themselves however they want, regardless of age?