Pompadour Hair History
Throwback Thursday: The History of the Pompadour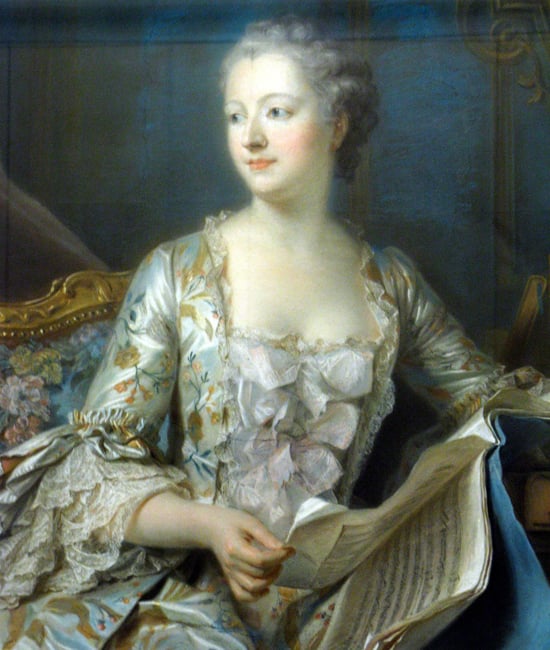 Janelle Monáe has inspired some serious hair envy with her signature pompadour style, but it also got us thinking: how long has this look been around? It turns out that the pompadour has been in fashion since the mid-1700s. Find out where the style got its name and how to pull it off in our hair historical.
The Beginning: Madame de Pompadour, the royal mistress to Louis XV, held a considerable amount of power in the height of the 18th century. However, what we'll remember her most for is her distinct hairstyle. She wore her strands curled and pinned backward, and the coiffure was eventually named after her. Her stylist, Legros de Rumigny, wrote multiple books on hairstyling featuring the style, and other women of the monarchy heightened the look's popularity. Marie Antoinette often wore her pompadour with eccentric additions like jewelry and boats.
Get more insight into the evolution of the pompadour hairstyle, from Elvis Presley to Janelle Monáe, when you keep reading.
The Gibson Girl: The pompadour was revived again in the early 1900s in a looser form. The Gibson girl (named so due to the drawings of illustrator Charles Dana Gibson) of the era wore an upswept bouffant that finished in a chignon, as seen above. To get the look, hair was teased at the hairline for added volume, then combed over and secured.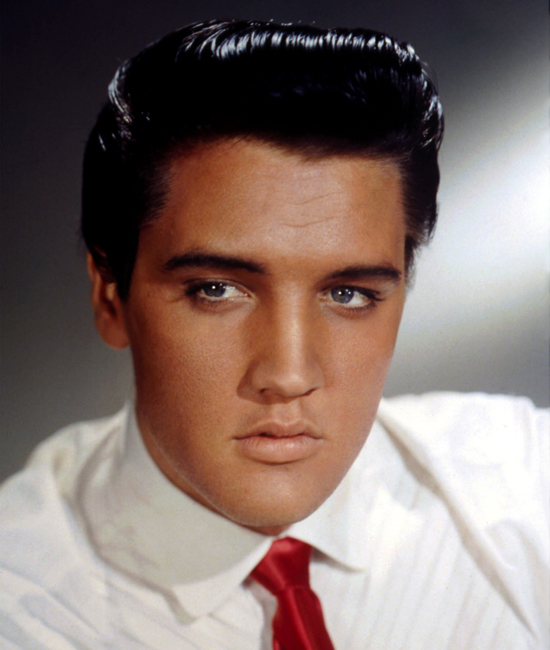 The Rock-Star Style: At the height of its popularity, the pompadour was actually a men's hairstyle. Elvis Presley, Little Richard, and other rock-and-roll stars wore the style on stage, while actors like James Dean sported the signature look on film. The pompadour was also an essential element to the "greaser" culture of the '40s and '50s; the nickname notes the pomade used to slick back the hair. Spot the style in popular movies of the time, such as West Side Story, Grease, and The Outsiders.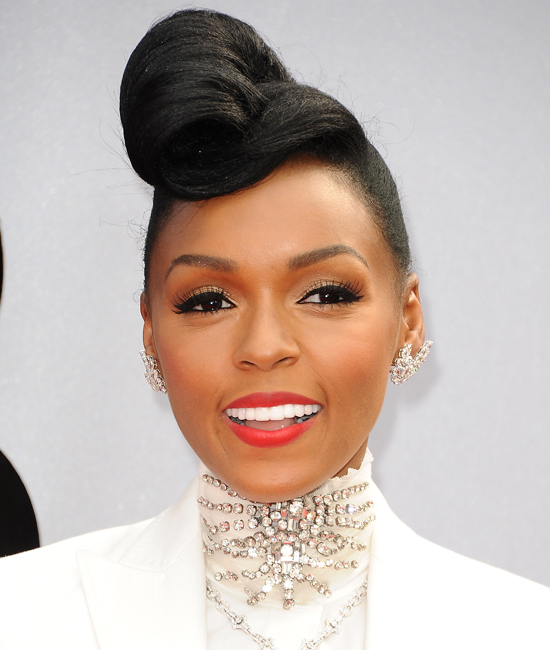 Funky Femme: Today, the pompadour is often seen on the red carpets, with Pink and Miley Cyrus as notable fans. It can also easily be combined with a ponytail or a more formal updo. Janelle Monáe has made the pompadour a part of her signature look, breathing modern life into the coif that has been around for over 300 years.