PopSugar City Has Local Deals in San Francisco, New York City, Chicago, Seattle
Introducing PopSugar City!
We are excited to announce that PopSugar is going local! Please welcome PopSugar City, launching today in San Francisco, Silicon Valley, Los Angeles, Seattle, Chicago, Boston, New York, and Washington DC, providing insanely addictive local content and exclusive access to the best local services and experiences in your city. We'll deliver insider scoops on new local hot spots; firsthand reviews of everything from body-sculpting classes to cocktail bars to brow-shapers; and neighborhood shopping guides and close-to-home getaways.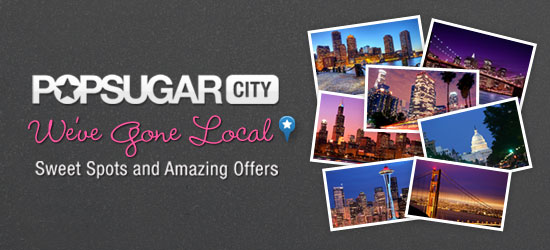 PopSugar City also provides its members with weekly exclusive offerings at top local destinations including restaurants, spas, fitness centers, nearby getaways, and local events. Be sure not to miss any of our amazing offers right now in your city: