Post-Workout Hair Tips
This Quick Fix Will Save Your Post-Workout Hair
As POPSUGAR editors, we independently select and write about stuff we love and think you'll like too. If you buy a product we have recommended, we may receive affiliate commission, which in turn supports our work.
Say goodbye to your post-workout bad hair days! Allure reveals the best way to give yourself a mini blowout at the gym.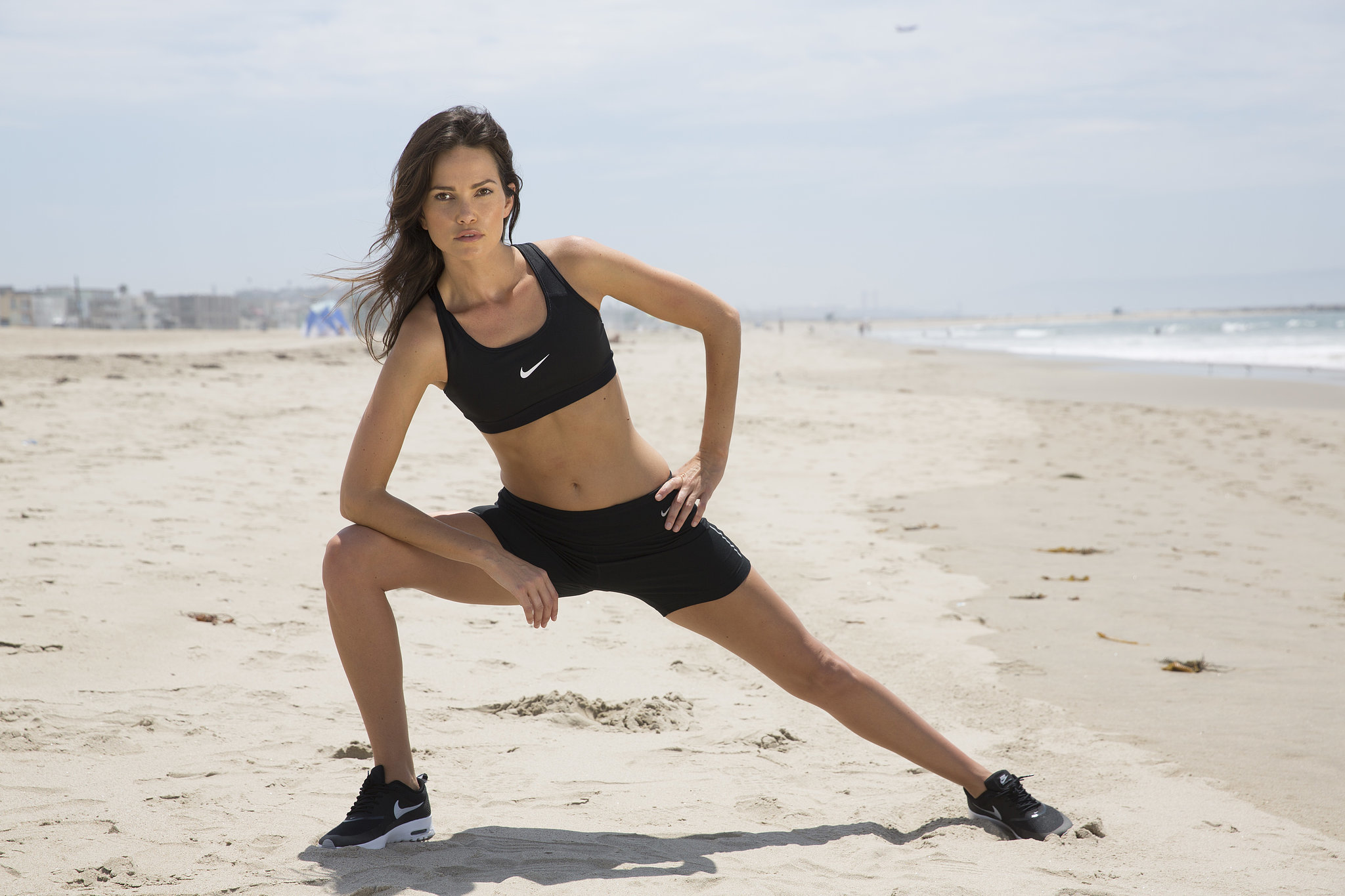 Any woman who works out on the regular has ruined a couple of great hair days (cue the world's tiniest violin). No blowout is strong enough, no product is miraculous enough to withstand 45 minutes of Zumba, which means you have to factor in plenty of extra time to fix your hair before heading to the office or out for the night. That's why this New York Post story on New York City salons that give 15-minute post-workout mini blowouts is bound to get some attention.
Several stylists are rewarding their loyal customers with freebie touch-ups and charging between $12 and $20 for new adopters. One service, Glam&Go, even offers in-gym styling at Exhale and Sports Club/LA's Upper East Side locations. Honestly, this idea's been a long time coming, and it's totally amazing.
So just in case this isn't an option, here's the CliffsNotes on giving yourself a superquick touch-up blowout:
Dry out. Blast your greasy roots with some dry shampoo. It's the first step a hairstylist would take, too. As a brunette, I've long sworn by Oscar Blandi Pronto Invisible Volumizing Dry Shampoo Spray ($11), which has never once betrayed me with a dandruff-looking powdery white aftermath — and it smells so good! A close friend with superfine hair is obsessed with 2014 Best of Beauty winner Klorane Dry Shampoo ($9), which actually controls sebum production to degrease all day. Its fellow 2014 winner Dove Refresh + Care Dry Shampoo ($5) is an ick-eliminating volume-builder that was basically made for reviving blowouts.
Hit the roots hard with a blow-dryer. Post-spin, your sweatier hair is gripping your head. During your touch-up blowout, lift your hair at the roots with your fingers and tousle as you go over it with some hot air. This will reignite some of the volume you had from your previous blowout, and your hair won't dry flat against your head.
Ride the wave. This is not the time to go for the pin-straight look from some runway show where they were probably wearing wigs anyway. You've got mere minutes — and likely some crazy frizz — so you're better off going for a wavy, more textured look. Work a gob of mousse throughout your hair (staying away from your roots!), then rough-dry for a hot minute before randomly wrapping just the face-framing strands around a large curling iron.
Explore fancier styling options. Truth: I always dress my best at the end of a long laundry cycle. When my favorite beat-up Zara jeans finally must be washed, suddenly I'm finally wearing a tailored dress instead. Post-gym hair can lead to a similar routine-breaking scenario. If your hair is still looking a little worse for wear, wearing it styled is the best I-didn't-wash-my-hair disguise. A messy chignon or a sweet side braid can hide a lot, and you'll probably get more compliments on your bad-hair-day cover-up than your usual blowout!
More from Allure:
4 Hair Dryers That Promise a Speedier Blowout
26 Awesome Beauty Hacks You Need to Try
Re-Create These 17 Stunning Celebrity Ponytails
Image Source: POPSUGAR Photography