Powder Blush or Cream Blush
Blush 101: Cream or Powder?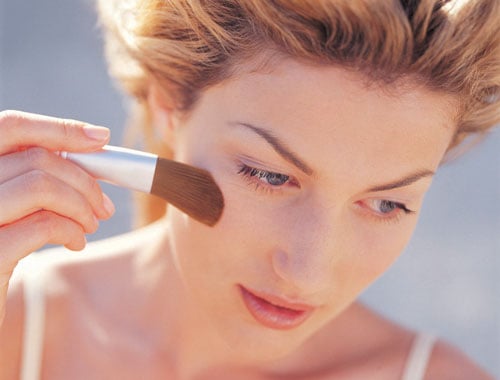 Glo Minerals' national makeup artist, Kate McCarthy, has already shared tips on how to choose the best blush color and how to apply it based on your face shape. But when it comes to formulation, which texture should you choose? Find out how to get it right when you read more.
When to wear cream:
If your skin is dry, going with a cream blush formula is the way to go. "I would suggest using your first three fingers for a cream blush and just tapping it into the skin lightly," McCarthy advises. "Start with a little. You can always build and add, but you can't take away."
When to wear powder:
If your skin is oily, go with a powder blush formula. And in terms of how to apply it, a good old-fashioned blush brush is the way to go.
And when to do both:
"If you want it to really have staying power, I suggest wearing a cream and a powder," McCarthy says. "That's a really great tip for brides." But to avoid caking or blotching, just be sure to layer in this order: cream (or stain) first and powder second.