Power Up Mario-Style With a Mushroom Bath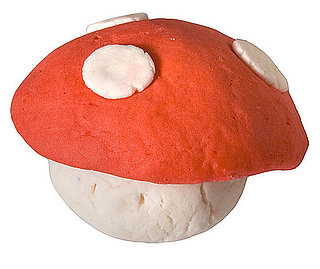 Not to sound ancient, but what's with the kids today and their fancy newfangled World of Warcraft games? When I was a kid, we had 8-bit Nintendo and we liked it! OK, so maybe I'm a bit behind the times when it comes to gaming technology. But my love of Super Mario Bros.
is strong, which is why I want to check out Lush's Magic Mushroom Bubble Bar ($4.95). Part of its limited-edition Valentine's Day collection in stores, it appeals to my inner Bowser-fighting, Koopa-stomping game geek. The strawberry- and vanilla-scented bubbles are pretty sweet, and while this mushroom might not give you real magical powers, it just might make you feel super.