It's no secret that being pregnant in the middle of the Summer in NYC is a pretty miserable experience thanks to that steam heat, and a very pregnant Scarlett Johansson [1] (she's due in August) has no exemption from it. She made a public statement about cooling off by taking her recent bob haircut and snipping it into a bowl style reminiscent of the popular boy-band mushroom cuts of the '90s.
She was spotted out and about with her fiancé, Romain Duriac, wearing casually cool overalls and the new 'do. From the front, her straight, gold-hued strands were tossed over to one side with a deep part. From the back, you can see her brunette-colored hair peeking through as the style gets even shorter around her neck. While it may not be red carpet ready, it's certainly practical for a Summer pregnancy! But we want to know what you think . . .
Do You Like Scarlett Johansson's Supershort Hair?
Scarlett Johansson's Short Hair From the Side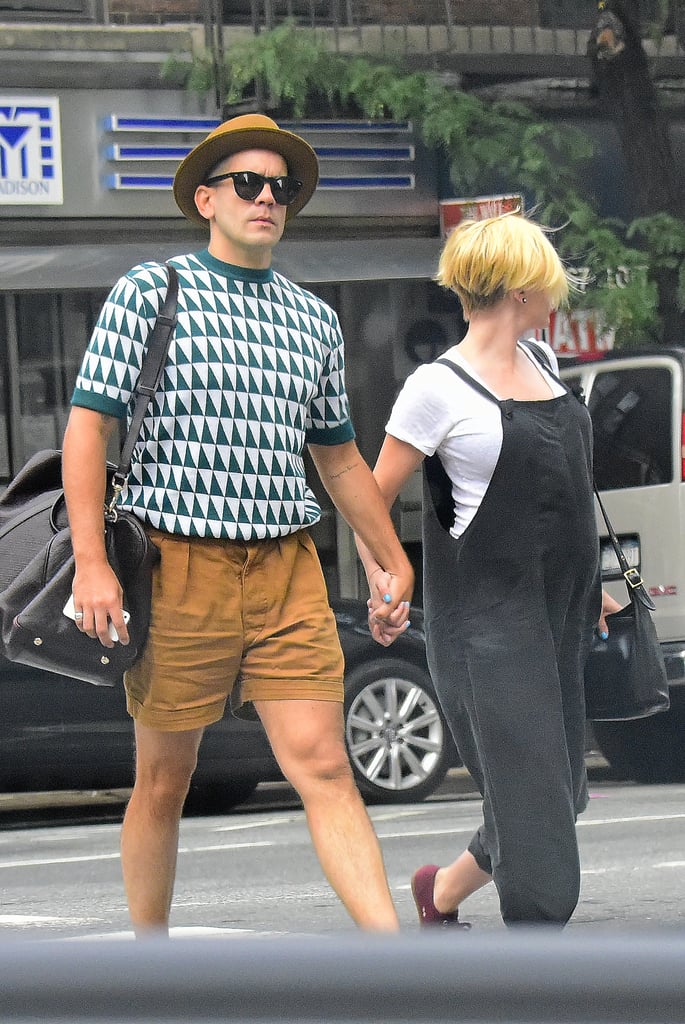 Scarlett Johansson's Short Hair From the Back