Prevent Frizz With Turban-Style Towels
The Quickest, Easiest Way to Combat Frizz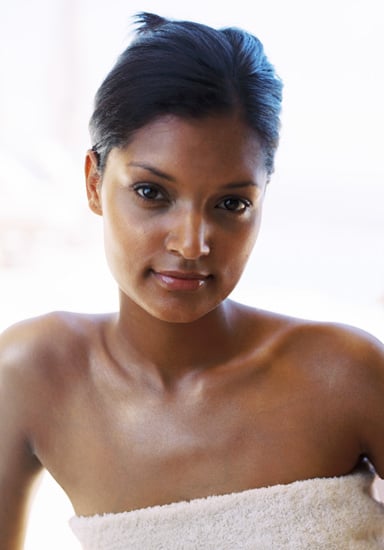 Frizzed-out hair can be a result of a variety of things: humidity, dry weather, and too-hot styling tools, just to name a few. And while there are countless products on the market to keep frizz at bay, there's a quick and easy way to help stop the problem in its tracks: say no to regular towels and say yes to turban-style towels instead. To discover a few reasons you'll love them, read on.
They're lightweight: Because they're lighter and smaller than traditional towels, turban-style towels help to prevent frizz-causing breakage.
They're gentler: And since they're often made with softer, microfiber materials, they're less abrasive than regular towels, preventing the hair's cuticle from flaring and frizzing out.
They're less harsh than a blow dryer: That's not all they're good for, though. These mini hair-dryers are designed to really soak up excess water, sans rubbing. This means reduced blow-drying time for you and — do you see where this is going? — therefore, a marked reduction in frizz.
Check out the widget below for some great hair towel options.