Product Review: InviCible Scars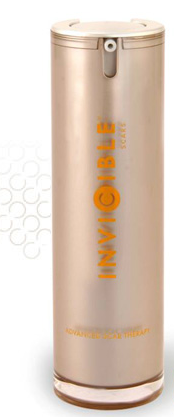 I have an inch-long scar on a visible part of my body, and just by sheer coincidence, right as I needed an effective scar cream, InviCible Scars ($82) came a-calling. Just as the product's name suggests, this cream is invisible on the skin, and with a silicone-like feel (it's dimethicone doing the job), it glides on really smoothly, leaving no scent behind.
Developed by breast reconstruction surgeon Dr. Minas Chrysopoulo, the nongreasy gel-textured product can also be used on acne scarring and to treat hyperpigmentation. At $82 a pop, I'd hesitate to put this high-cost cream in my shopping cart, but thanks to the Trial & Members Program, you don't have to make a full commitment. A little goes a long way, and depending on the size of your scar, you'd be able to make InviCible Scars last several months. Find out what I thought about this new product when you keep reading.
I've been using InviCible now for about two weeks, which is about the same amount that the makers of the product say I should be seeing results. While I'll need more time to see whether or not I'm completely won over, I can say that my scar is not as red in appearance and has a smoother, more "closed-up" texture. I'm also impressed with the fact that the InviCible contains a mere six ingredients and is free of preservatives, parabens, and alcohol. While the product promises permanent results, only time will tell. But in the meantime, while I'm longing for a bit more hydration from this cream, I'm happy thus far.