Product Review: Stila Convertible Eye Color
As soon as I laid my eyes on this Stila Convertible Eye Color ($20), I knew it was special. Not only do I appreciate the value of a two-in-one product (and in this case, a three-in-one product), but it also takes the guesswork out of coordinating your eye-makeup colors. One side of the wand contains a pencil eyeliner, the middle section unscrews to reveal a shimmery powder eye shadow (in the same color family), and at the other end is a plush smudging tip. In a nutshell, it's fast, fabulous, and fool-proof. The pigment in the eyeliner is rich, dark, long lasting, and the eye shadow blends easily. It's perfect for your pocketbook or for travel because you don't even need to use a brush — it comes with a ready-to-use compact applicator tip.
The darker colors create an easy-to-achieve smoky eye and the lighter colors are a great way to add a sexy touch of twinkle. That being said, the one minor downfall is that you really have to scrub to get the liner to come off. Even when I used makeup remover, I could still see traces of eyeliner under my eyes.
Stila Convertible Eye Color is available in 12 beautiful shades. If you're interested in seeing a few of the colors up close,
.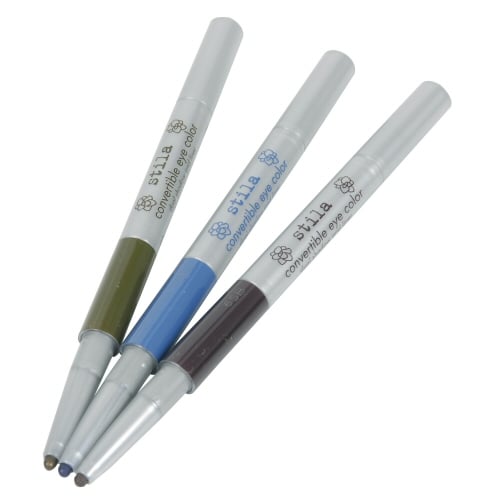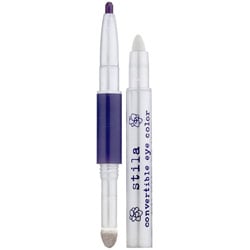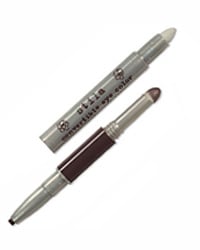 See reader reviews of this product and add your own here!