Rachel Bilson Braided Hair | Pictures
Rachel Bilson's Summer Formal Hair Is Easy to DIY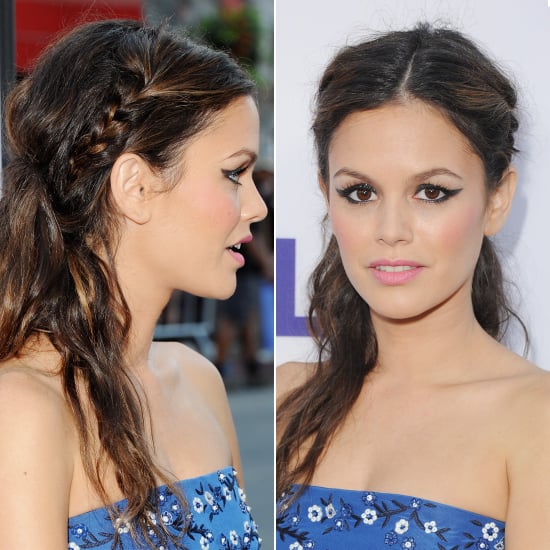 Braids are a Summer hair staple, but trying to wrestle your tresses into an intricate style when you're not so dexterous can work up a sweat. So when we spotted Rachel Bilson's take on a formal Summer hairstyle, complete with easy-to-do braids, we were immediately sold. "Rachel's dress was really polished, so I wanted her hair to look a bit undone with an edge," said celebrity hairstylist Davy Newkirk.
To achieve the style, Newkirk applied Davines Volume Boosting Mousse (inquire for price) to Rachel's hair before blowing it out with a Mason Pearson brush. He then used the Rsession Tools Nalu Waver ($179) to curl her strands. Next, a few spritzes of Bumble and Bumble Surf Spray ($25) were misted throughout as Newkirk used a blow dryer and his fingers to enhance the wavy texture.
To finish, he parted her hair down the middle, took the two top sections and braided them, coming together in the center. Once pinned those strands were pinned into place, "I pulled the side sections of hair back and secured them underneath as well to give the illusion of a ponytail," he explained. What you're left with is a long-wear hairstyle that looks complicated but really isn't. And that's the whole game, isn't it?