Rachel McAdams Hair Tutorial
How-To: Rachel McAdams's Adorable Curls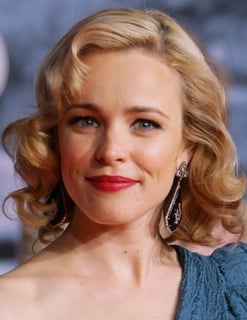 It's elementary, my dear Bellas! Rachel showed up to the Berlin premiere of Sherlock Holmes with her hair styled in finger curls so cute they'd make Ginger Rogers jealous. This is a great look for those of you who are growing out a bob, or have a shorter style and just haven't been able to get to the salon lately. It's easy, and they look great messy, so perfection isn't necessary. To find out how to do it, just keep reading.
On wet hair, spray through a lightweight, high-hold styling mist like SAMY Fast Style Styling Mist ($15).
Blow-dry. If you have fine hair, blow-dry upside down to give the roots more volume. If you have curly hair, flat-iron lightly afterward.
Separate your hair into about 10 sections. Then, using a one-inch barrel curling iron, curl the front four sections, holding the iron vertically to create the right curl shape.
For the back six sections, you don't have to curl up all the way — doing just the ends looks more elegant. Instead, hold the curling iron horizontally and gently curl your hair from the ends up a little past the nape of your neck.
Spray a high-hold hairspray like Nivea Extra Hold Hair Spray ($10) over everything. Once it's dry, run your fingers through to loosen up the curls.