Rachel Weisz Banned Ad
Rachel Weisz Latest Star to Get Banned by the ASA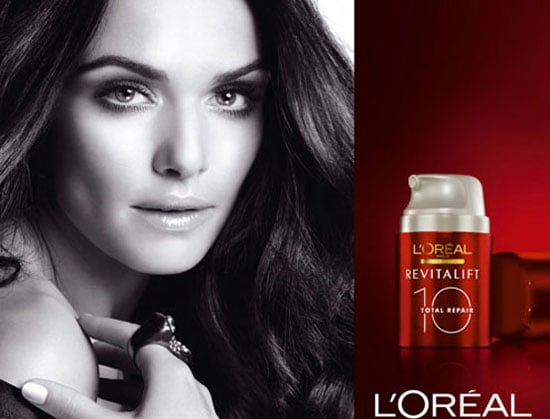 What do Julia Roberts, Christy Turlington, and Twiggy have in common? They've all been the subjects of the UK's tougher-than-nails Advertising Standards Authority. And now, Rachel Weisz is a member of the exclusive group, as earlier today the ASA banned an ad featuring the star because it "misleadingly exaggerated the performance of the product [L'Oréal's Revitalift Repair 10]."
According to the regulatory agency, the magazine advertisement had "been altered in a way that substantially changed her complexion to make it appear smoother and more even." Not surprisingly, L'Oréal was disappointed with the ruling.
While the beauty brand admits to shooting Rachel with soft focus, low resolution, and plenty of lighting, it still stands behind its ad. "We believe that the image in the advertisement is a true representation of Rachel Weisz," a representative said in a statement. "The product claims are based on extensive scientific research which proved that the product improves 10 different signs of skin aging." It's a slap on the wrist for L'Oréal, but do you think the postproduction was taken too far?