Rachel Zoe's Makeup Artist Shares His Makeup Tips
Rachel Zoe's Makeup Artist Dishes His Top Beauty Tips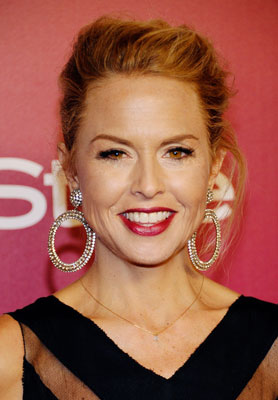 Rachel Zoe always has a bunch of gems on her Twitter account, such as tweeting about her beauty obsessions. Last night she even shared a humorous picture of her post-Golden Globes mane. Today, she's sharing an interview with her makeup artist, Joey Maalouf, and his brother Elie Maalouf, who just founded a new cosmetics line called Maalouf Beauty. To see these siblings' top makeup tips from Rachel's chat with the duo, just keep reading.
On their favorite trend for Spring:
Joey: "Think outside the box. A touch of clear lip gloss on the eyelids will make anyone sexy."
Elie: "Black liquid liner is always a spring runway hit, à la Brigitte Bardot."
On the top one or two makeup picks they'd recommend for a night out:
Joey: "Invisible powder, to be sure your skin always looks fresh and flawless."
Elie: "Clear lip gloss. If your makeup is done correctly, it's all you need."
On their advice to any budding makeup artist:
Elie: "Instincts to me are major! I allow the person's face and energy to direct my talent. With that in mind, I approach every face in a different way. Just like a tailor would approach each hem for your height. I tailor my talent to find the most gorgeous version of a woman's face. With this approach, you will have your clients excited for what you'll make them look like next."
Joey: "Be yourself and allow yourself to make mistakes . . . that is how your makeup will come into its own. Makeup is like designing a dress: it's all about proportion and balance."