Red Eye Shadow Summer 2012 Makeup Trend
How to Wear Red Eye Shadow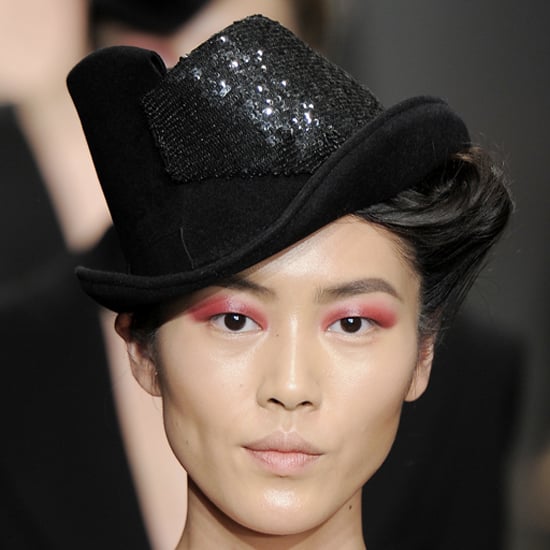 Red may be one of the harder colors to pull off in the spectrum, but the next few seasons expect to see red . . . eye shadow, that is. Red lipstick has become a cosmetic staple for most women who are looking for a fiery yet classic makeup look. But now the color is transitioning to other parts of the face. See three ways to pull of this runway trend when you read more.
Demure: Give your face a cherry dusting starting with an ultrasheer red shadow from your lids to brows. Then incorporate the color downward to your cheeks as well. Can't find the exact ruby shade you are looking for? Convert your favorite crimson lip color into a cream blush or shadow or make it matte by applying powder on top.
Bold: Red eye shadow was seen on the Donna Karan Fall 2012 runway (pictured above) as a pop of color on an otherwise bare face. To get a similar look, place the shadow from your lash lines to the creases. Add a highlighter in the center of the lids to give the look high shine.
Daring: If you have the guts, you can give your red eye shadow a graphic design (but we recommend you save this style for nighttime). Choose an intense, opaque oxblood hue, applying it from the inner corners of your eyes to the creases. Then wing it outward for dramatic effect. Complete the look by using a shadow pencil to draw the outline, filling it in for a masked makeup look.