Reese Witherspoon Darker Hair Color Tips
Go From Blond to Brunette Like Betty Draper or Reese Witherspoon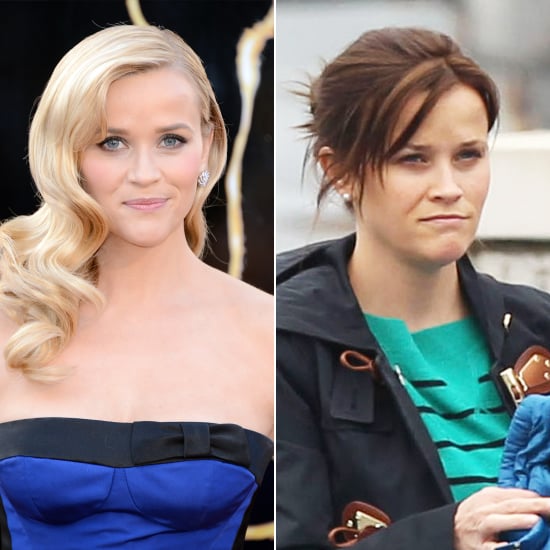 On last night's season six premiere of Mad Men, Betty Draper made a drastic change from blond to deep brunette (which might explain why we saw January Jones with brown hair a while back). Even though Betty is a fictional character from a previous decade, her new hair color mimics a trend that's happening in the present. Reese Witherspoon recently made a big change to her hair too, taking her signature blond mane to a brunette hue. "It's a medley of shiny, deep, rich ribbons made of chocolate hues," Avon Global hair color expert Lorri Goddard says of the new look she created for Reese. And when you're thinking of going darker as well, there's no better time than the present. "It is one of the most exciting color changes to wear because it looks and feels sexy and can really help you feel empowered and renewed," Goddard explains. Reese's new color is only a temporary update for her upcoming role in The Good Lie, but we got Goddard's expert tips on how blondes can go darker and make it last longer.
What to ask for:
Before you sit down with your colorist, Goddard recommends collecting photos of brunettes you love that have a similar skin tone. "Book a consultation appointment with your colorist to establish what works best with your natural skin and eye color," she recommends. "Gravitate toward childlike brunette hair color, and you know it will be right because it starts in nature." Also, make multiple appointments so you can do a little bit at a time. By slowly going darker, the final result will appear more natural with subtle changes.
If you still aren't sure:
Not quite ready to go full-blown chestnut? Take baby steps by adding some lowlights. "Heavy lowlights can give the illusion and feel of an allover darker look," Goddard says. "Lowlights also make for a less rocky road getting back to your blonder shade if you want."
How to keep it up:
Going from light to dark is a drastic change in look and hair care regimen, too. To maintain the brunette tint, avoid chlorine pools, and wear a hat in the sun. Reach for products that are meant for color-treated hair, like Avon Advance Techniques Color Protection Shampoo ($6). Goddard also recommends doing a vinegar rinse to give your color added staying power. But if the idea of going dark is daunting or the upkeep too unrealistic, then you can always take Goddard's advice and buy a wig instead.
—Additional reporting by Jaime Richards