Religious Beauty Companies
What Do You Think About Religious Beauty Products?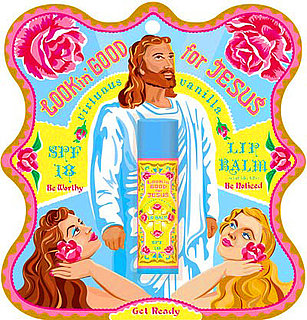 I've been running into a lot of religion-themed beauty lately. The majority of the products are ironic, or gently poke fun at holy convention, like this Lookin' Good For Jesus lip balm ($6). On the other end of the spectrum is Beauty 4 Ashes.
A self-professed "Christian company," B4A says that its products work because they're fresh and because "No matter a product's container or ingredients, it cannot surpass the power of God." It then goes on to bill itself as "God's will being manifested, His Word and favor in action — something made specifically for you, to meet your special need, as you remain obedient to His will."
A lot of beauty treatments have roots going back to religious traditions, but these two items are thoroughly modern. I'm curious: Do you like mixing faith with face cream, or do you go secular with this sort of thing?