Manicures typically focus on the top part of your nails, but with lengthier tips gaining popularity (think Rihanna [1] or Adele), adding polish to the underside of your talons is definitely in fashion. Start growing out your digits, grab some glitter, and keep reading on to master this look that's easy to re-create.
The Products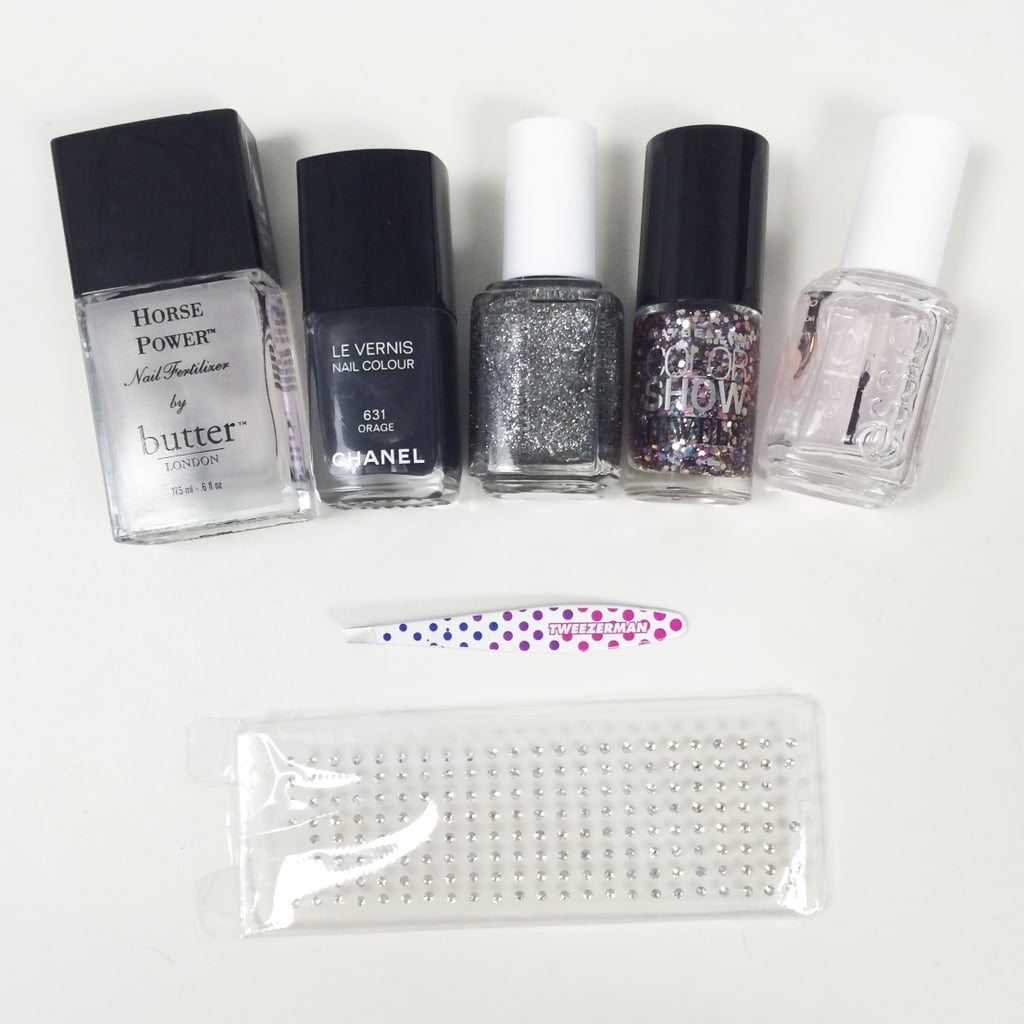 I stuck with a basic Fall palette with a hint of glint. I chose my favorite base coat Butter London Horse Power [2] ($19) to help keep lengthier nails strong and hard. The new Chanel Le Vernis Orage [3] ($27), a dark gray, was the main base color. I went with Essie Ignite the Night [4] ($9) for a base glitter coat on the underside of the nails topped with Maybelline Color Show Jewels Mosaic Prism [5] ($4) for extra sparkle. I finished off the look with Essie Good to Go [6] ($9). For the crystal accent, I used rhinestones bought at a craft store and Tweezerman Mini Slant Tweezers [7] ($13) to help me place them on the nail.
Step One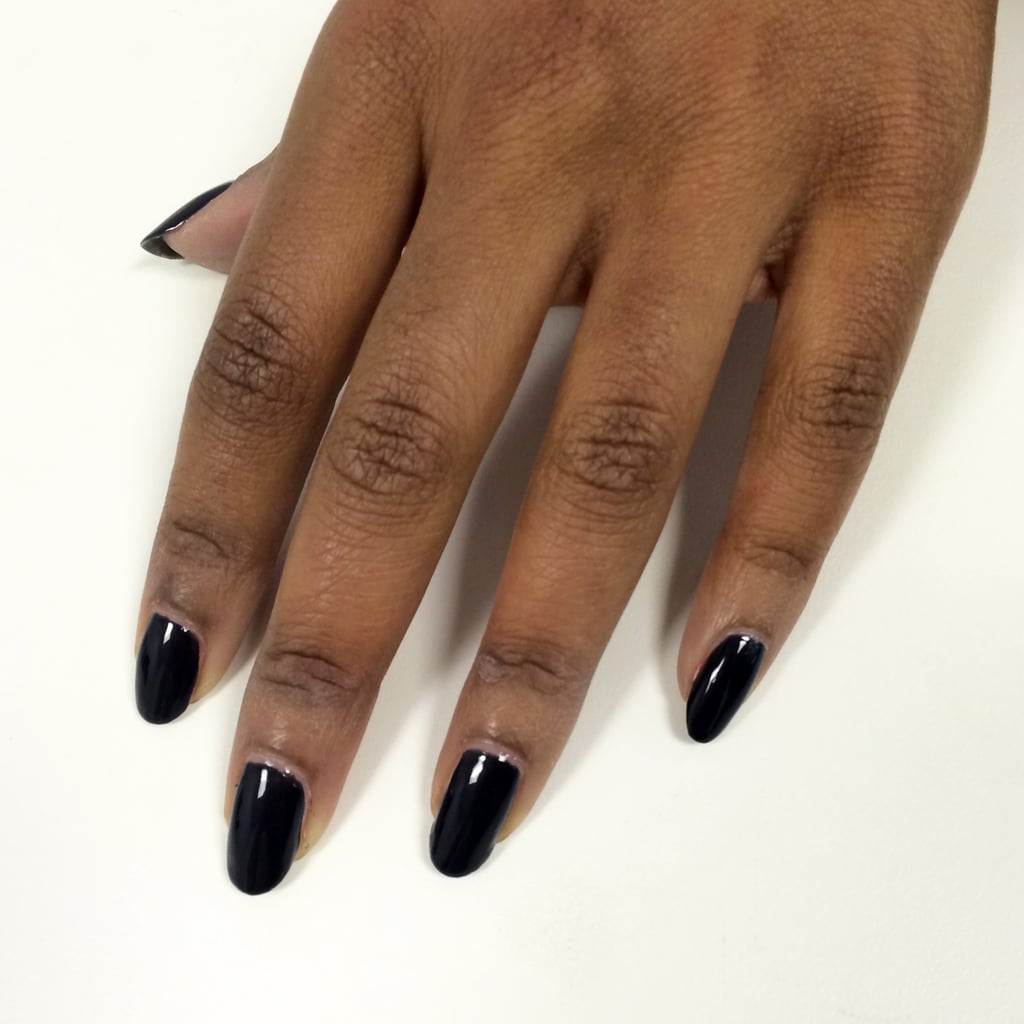 After your base coat, apply two layers of your chosen base color.
Step Two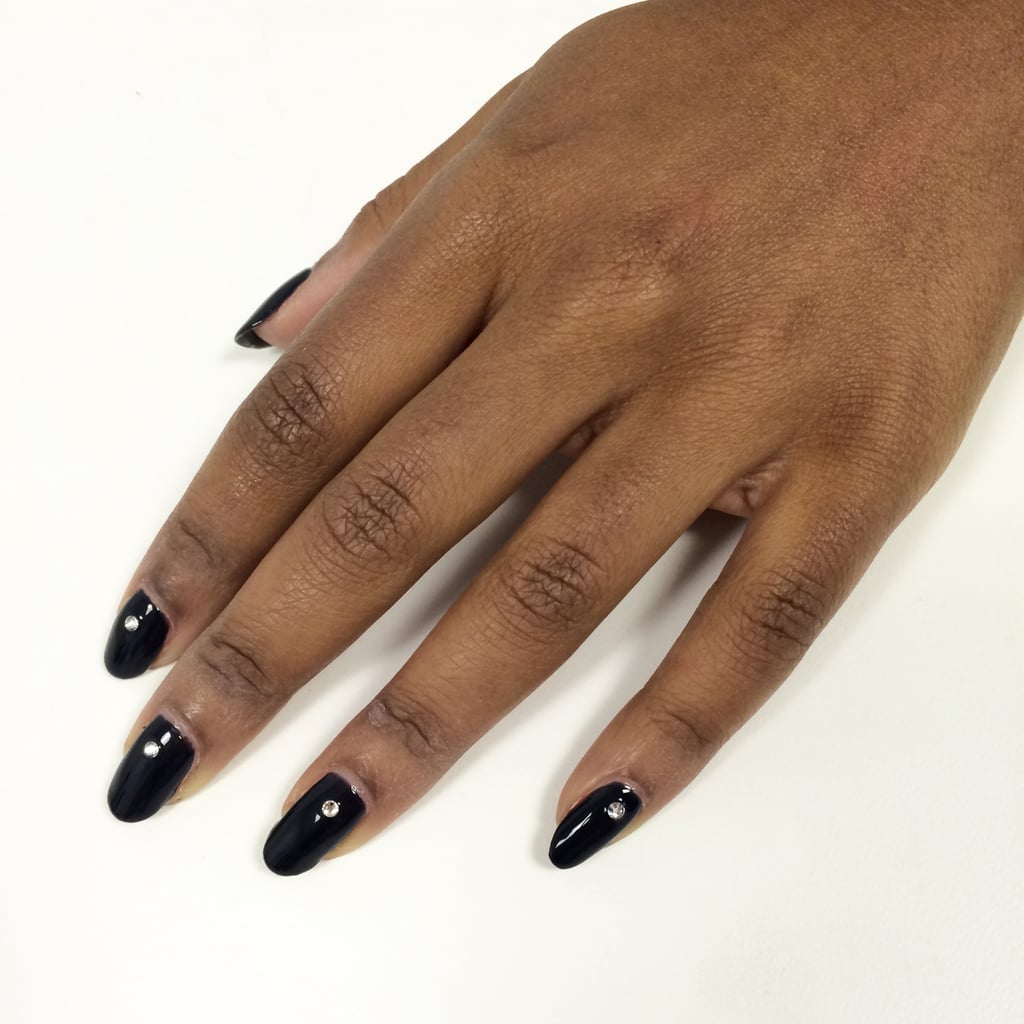 While the polish is still wet, use your tweezers to place rhinestones at the base of each nail. I like to grip the rhinestone with the pointier end of the tweezers. Once it's in place, I tap it with the flat end of the tweezers to help secure it.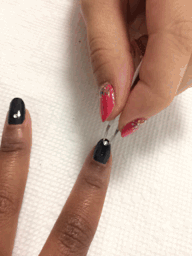 Step Three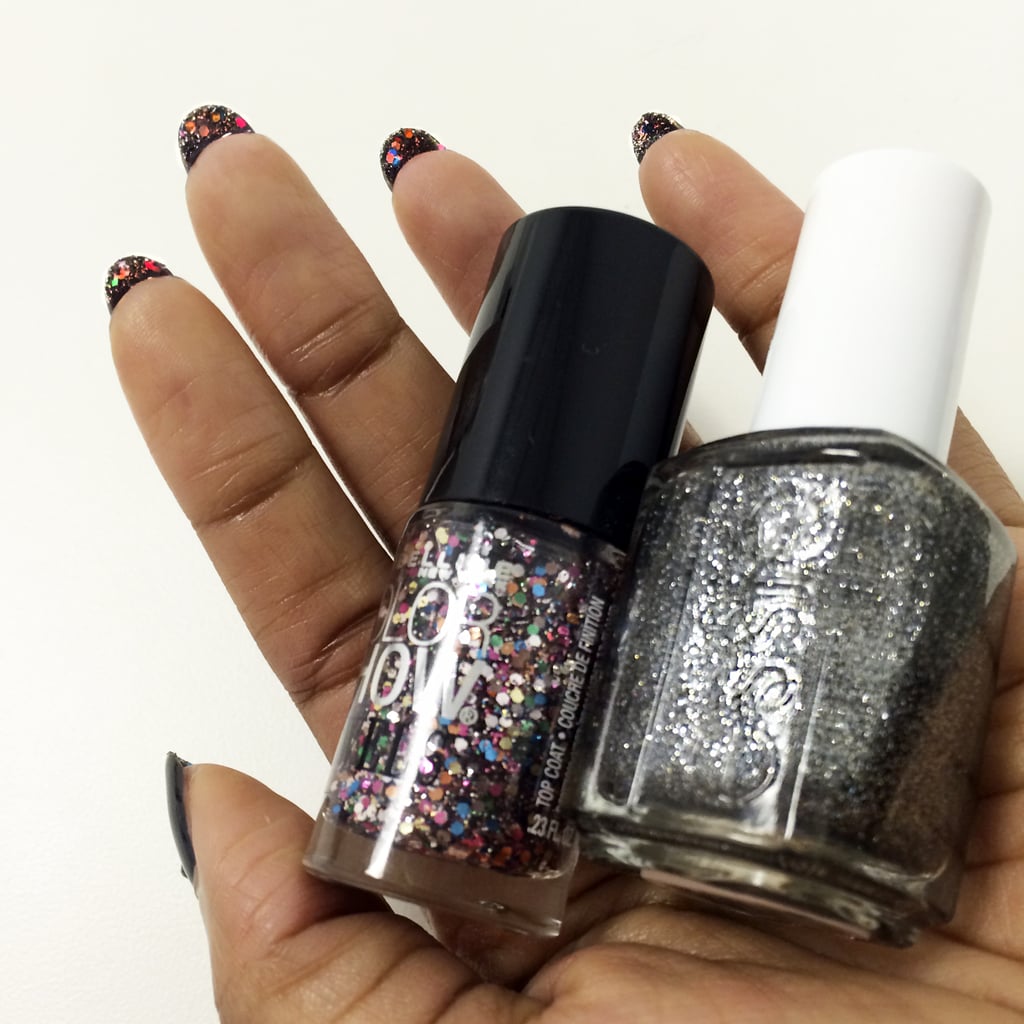 Once the tops of the nails are polished, you can move onto the underpart of your nails! After some trial and error, I went with two layers of glitter polish. I started with the concentrated microglitter, Essie Ignite the Night [8] ($9), and then went over it with Maybelline Color Show Jewels Mosaic Prism [9] ($4) for a layer of chunky pops of color.
Step Four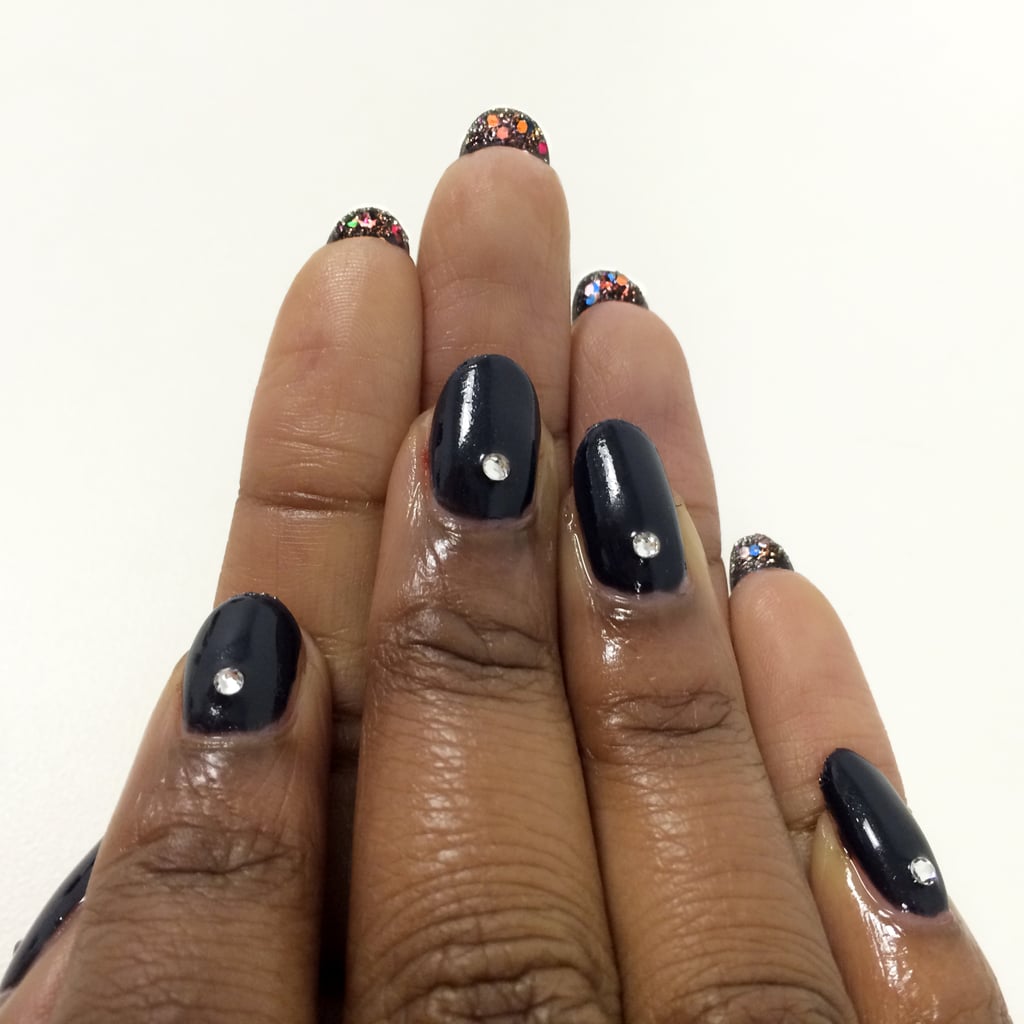 Once your nails are set, seal everything in with a high-shine top coat. The final look is like a manicure mullet: business on the top and party on the bottom. What polish combo are you going to try?