Review of FarmHouse Fresh Whoopie! White Velvet Shea Butter Cream
Do You Love Whoopie Enough to Smell Like It?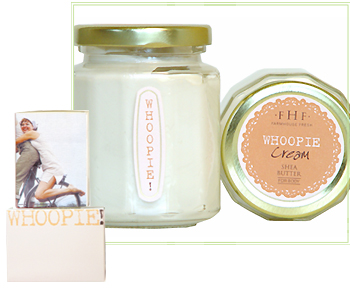 I have a love affair with frosting. Seriously, I will wait until the corner piece is being served so that I can maximize my frosting-to-cake ratio. And FarmHouse Fresh's Whoopie! White Velvet Shea Butter Cream ($30) has an authentic scent that truly makes me want to run to grab a spoon. I'm not hugely into wearing dessert-y scents, but if you are, this white velvet cream and layer cake scent will make you smell like a pie of the same name. With cocoa butter, jojoba and soybean oils, it has a rich consistency without being greasy. I'm wondering, do you like gourmand-based scents or are they just not for you?