Review of Gap Fragrance Stay
Fragrance Review: Gap Stay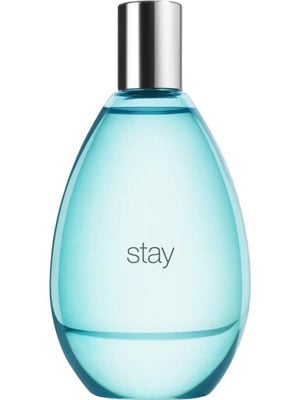 Yesterday, Gap launched its latest scent, Stay ($35), and yesterday, I pedaled my way to the nearest store to sample it. As temperatures hovered around the mid-70s with clear blue skies above, I really couldn't have picked a better time to try out this light, refreshing, Summer-inspired fragrance, which, I might add, almost has a laundry detergent essence about it. See what else I thought of Stay when you read more.
With hints of floral, citrus, and a subtly sweet whisper of powdery notes — although not one particular aroma standing out from the rest — Stay can best be described as cool, breezy, and lightweight, but with plenty of depth and lasting power. Even the bottle has a dewy quality in both shape and color (a nod to Pantone's color of the year, turquoise).
If you're familiar with Gap's Close, Stay is meant to be its lighter, well-suited-for-the-daytime counterpart. Top notes of green hydrangea, dewy lemon flower, and freesia lend a crisp, feminine feel; middle notes of blue lotus, bluebell, and white peony make for a softly sweet, watery effect; and bottom notes of musk, sandalwood, white amber, and driftwood provide the faintest hints of a sexy, subtly spicy finish.
"With Stay, we wanted to embody the freeness and freshness of a Summer evening," Gap's designer extraordinaire, Patrick Robinson, said in a statement. If you're into the crisp, floral scents that are typical of Gap, I think you'll like this lofty scent. And as for this bike-riding sweaty, er, dewy gal, while Stay wore a little heavy in the heat, it mellowed out to a sheer, musky scent by the time we fired up the grill for dinner.