Review of Lauren Luke's New iPhone App, Made Up
iPhone App of the Week: Lauren Luke Gets "Made Up"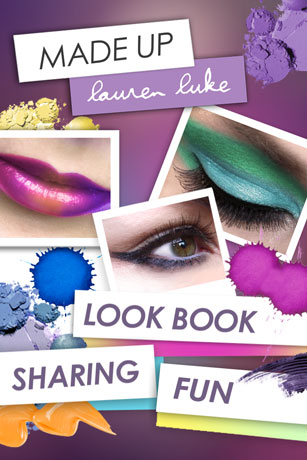 She's a YouTube sensation, an author (her book, Lauren Luke, launched last year), and even has her own beauty line. So it makes sense that the savvy Lauren Luke would launch her own iPhone app, Made Up ($5). I just tried it out, so to see what I thought, just keep reading.
Lauren likened this new app to a pocket makeup artist, and that just about sums it up. You can watch videos on how to achieve the basics (cheeks, brows, false lashes, etc.), and there are even more videos on obtaining specific looks (Katy Perry, daytime, Ke$ha, and classic bride, for instance). As always, Lauren is friendly, knowledgeable, and fun to watch. I especially like that the more involved looks display a series of icons to mark the exact location of the complexion, eye, and lip color tutorials, making it easier to find for reference.
While the exact brands she's using aren't revealed, a list is given as to what type of brushes and general shades are used. If you're not really sure where to start, there are also sections where you can take quizzes and pick from your favorite images, revealing recommended looks based on your mood and choices. With so many things to click, it will take a few minutes to get use to the layout. However, this app appeals to a vast audience; it's great for beginners and anyone who wants to experiment with some wilder looks. It will also appeal to anyone who loves to try looks on their own mug and share stuff on Twitter and Facebook. (So basically, almost everyone.)