Review of Mariah Carey Eau de Parfum Spray
Reader Review of the Day: Mariah Carey Eau de Parfum Spray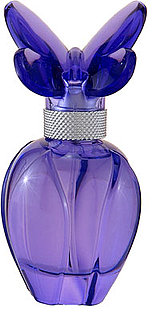 Mariah Carey launched Mariah Carey Eau de Parfum Spray ($42) back in 2007, and if you love gourmand fragrances that aren't too sticky sweet, this fragrance might just be for you. It's an oriental scent containing notes of amber, patchouli, and Morocco incense. Here's what reader MalibuMands had to say about it:
If you like Pink Sugar, Fantasy, Angel, Princess, or Flowerbomb, you need to try M. It's sweet, but not too sweet. The notes of marshmallow and sea breeze accord bring back childhood memories of Autumn holidays by the sea, walking along near the fairs. Despite it not being overpowering, the staying power is very good. I love the color purple, and I have a butterfly tattoo, so I think the bottle is lovely.
Are you a fan of celebrity fragrances? If so, tell us your story. Our Product Reviews pages have lots of scents from which to choose, and they're the perfect place to tell us about the good, bad, or ugly of over 50,000 cosmetic products.