After the holidays, I know I'm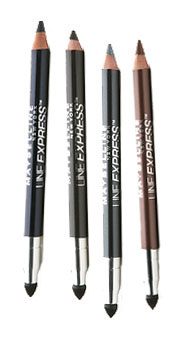 always looking to save a penny (or several hundred), and that's why I headed to the Product Reviews pages for some inspiration. Are you in the market for an inexpensive eyeliner? Why not try Maybelline's Line Express Eyeliner ($5), which received a coveted five-star rating from lrogers2000? Here's why:
This eyeliner is my new favorite. I used to buy department store brands but bought this on a whim a couple of months ago. The pencil allows you to get really close to your eye for a clean sharp look. The "smudger" easily gives you the smoky look. And they really mean it when they say all day wear. It stays on through a workout!
Now it's your turn to share your beauty likes and dislikes with us on the Product Reviews pages, where you'll find almost 13,000 other opinions submitted by Bella readers.