Review of Redken Structure Wax 17 Classic Styling Wax
Nontacky, Textured Hair Is Just a Dab of the Fingertips Away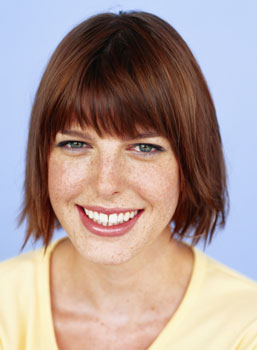 The Fall 2010 runways were full of both voluminous and textured hair, and as a result we're seeing an onset of products designed to help us achieve pieciness and high-to-the-sky styles. Aveda has you covered on the major hold, and now Redken has you covered on tousled strands.
The brand's Structure Wax 17 Classic Styling Wax ($17) gives lots of separation and hold throughout the day, without the tackiness. If you've ever played the clarinet or had braces (yes and yes for this Bella), you might remember the texture of the wax used in both situations is not sticky or gummy, but instead just plain waxy. That's exactly what you get with the Classic Styling Wax, a straightforward texture with a hint of emollience that provides a hint of shine. As for the aroma, it has a fresh fougère quality about it, with grassy and slightly citrusy notes.
And here's a tip: When applying, warm up the wax on your fingertips to emulsify. Apply the wax on dry hair starting from the back of the hair to the front, focusing the application on just the ends to avoid weighing it down. For even more hold, blast a blow dryer on the ends for a few seconds to set.