Review of Tria For Underarms
Tria Take 2: A Major Pitfall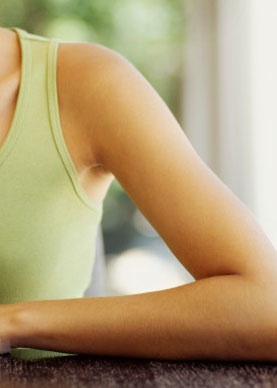 This Bella is kind of a shaving fanatic, so while I'm extremely conscious of my water consumption, I'm more of an unwilling lingerer when it comes to showering, all thanks to my long-term relationship with Gilette's Venus. Enter, the new and improved Tria. (Which, in full disclosure, was sent to us by the folks behind the brand.) It's been about a month since I made the commitment to utilize this hair removal device, promising myself I'd make baby steps to dedicate the time to zap hair from my bikini and underarm areas only. So far, I'm very impressed with the results, but I've suffered a major pitfall. Find out what I mean when you read more.
During the month of January, I did two treatments on my bikini line, which took about 30-45 minutes total. The good news? Several weeks later, I'm starting to notice less hair and fewer ingrowns, and this dark-haired, pale-skinned Bella is more than pleased. But does Tria hurt? I won't lie. Each swipe feels like a quick jab of a hot needle to the skin. However, after a few minutes, there's a pain tolerance that develops, making the sensation a little more bearable. This leads me to the bad news . . .
I'm a chicken. Try and try as I might, I cannot bring myself to Tria my sensitive underarms. Isn't that the pits? (Sorry.) Luckily, there's another member of team Bella who's experienced the original Tria, and she's offered up some advice. Since numbing cream is not an approved pre-treatment product, reach for the ice, which is just as satisfying. Stay with me for more updates over the next few months, and tell me: what are your pre-hair removal words of wisdom?