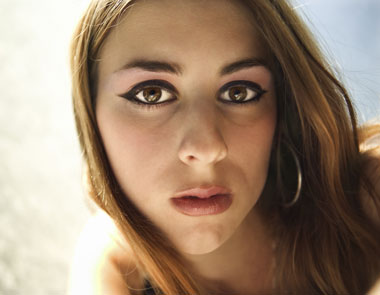 If you love the deepest, darkest of eyeliners, you'll love Ultraflesh's Black Magic The Ultimate Jet Black Eyeliner Collection ($32). So the packaging isn't anything to write home about, and it's not exactly travel-friendly, but what lies in the confines of this riveting, pivoting palette is a whole lot of intensity.
In the first layer you'll find two wet/dry pressed powder shades in black matte and black and gold shimmer. In layer two, there's a smudgy black gel liner and applicator brush, and layer three holds two creamy pencils — one in black kohl; the other in black shimmer — to finish off the mix. If you're counting, that's five (or seven if you double up on the wet/dries) black liners.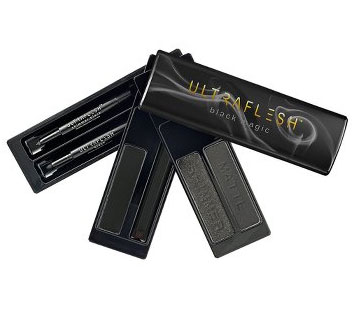 Each shade is highly pigmented and long wearing, and enables you to create lots of different looks using the various textures, whether you're channeling your inner goth girl or going for something more demure. Most of all, all formulations glide on smoothly and smudge nicely, making this palette something you'll reach for time and time again.