Review of Wanderlove The Lip Wand and The Eye Wand
Create Your Own Magic With 3-in-1 Lip and Eye Wands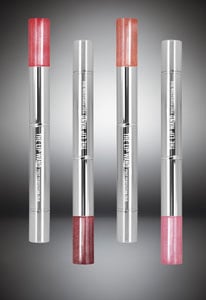 I don't know a woman around who isn't looking for inexpensive, multitasking beauty products. And that's exactly what cosmetic designer and developer Ben Bennett had in mind when he created Wanderlove's Lip Wand ($17). The three-in-one includes a lip liner, lipstick, and gloss, and the Eye Wand ($17) includes a black liner, creamy eye shadow, and highlighter stick. It's a clever idea, and these products could be perfect for travel, but do they deliver? Find out when you read more.
While The Lip Wand isn't exactly discreet due to its larger-than-normal size, I really liked how I was able to use all three products together to create the exact intensity I wanted. I'm not much of a lip liner girl, but for longevity's sake, they're nice to have on hand. Each of the shades we tested pack a lot of color, and even though the gloss has glittery bits within, I found the sparkle to be more of an enhancement than a disco ball on your lips.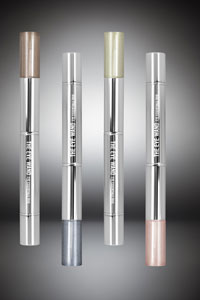 Of the flattering Bronze, Champagne, Moss, and Smoke (a slate blue) tones available in The Eye Wand, I loved the way the golden-brown bronze hue made my green eyes shimmer, and Blond Bella liked the soft mossy green against her pretty baby blues. While at first I was reluctant to try out the shadows since they seemed a bit dense in color, I was pleasantly surprised by the sheer, easy-to-blend, crease-resistant formula. The highlighter was also equally as easy to blend, and I liked that it wasn't in-your-face obvious when applied to the brow bone. I prefer liners that are a bit less pigmented, but if you like smudgy black-toned eyeliners, I think you'll also like the Eye Wand, especially if you're on the go.
Photo courtesy of Hatch Beauty