Reviewing Buxom's New Waterproof All-in-One Smoky Eye Stick
The Skinny on Buxom's New Smoky Eye Sticks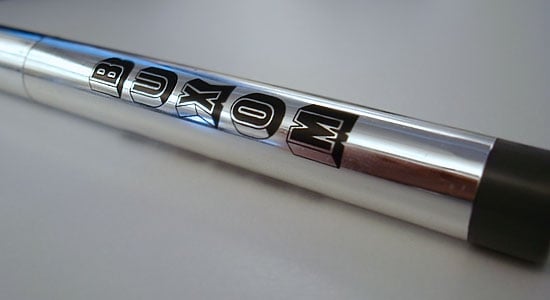 When it comes to sexy eye makeup, the smoky eye is one of the most wanted looks around. And when a brand comes out with a product that's supposed to make it easier, well, there's bound to be interest. The latest entrant into the easy smoky eye club is Buxom Waterproof Smoky Eye Stick ($18), which promises to line, shade, and smudge to make a smoky eye super easy. I tried the trendy new gray shade, Ice Pick. So to see a picture of how it looked after a day of wear and find out how it worked, just keep reading.
This smoky eye stick really does apply beautifully. There's even a sharpener in the bottom that lets you create a fine point for waterlining and lash lining. Plus, if you use a brush, it's not too hard to blend.
Unfortunately, its blendability is also its downfall. I wore my smoky eye all day, and by around 2 p.m., all that was left was what you can see in my picture. It was still pretty, but all the shadow migrated either into my creases or down to my lash lines. The makeup on my bottom lashes stayed in place pretty well, but that may be in part because it was very sheerly applied there in the first place.
Overall, this stick does make creating a smoky eye easy, and you only need one product as opposed to two or three. But it's not a one-stop look, and you definitely need a good primer (or to set it with powder) if you want it to last more than a couple hours.