Rhinestone and Diamond Hair Accessories
Who Had the Best Jewel-Encrusted Hair Accessory?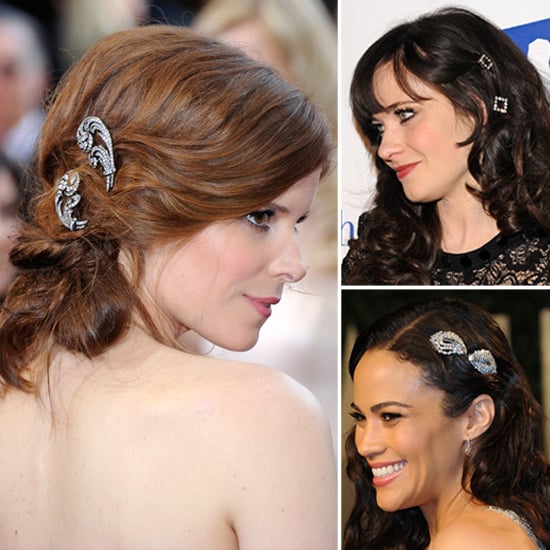 There's never a better time than the Oscars to bring out the jewel-encrusted hair accessories, just like the ones Kate Mara and Paula Patton elegantly wore at this year's festivities. While Kate and Paula's pieces were more elaborate, Zooey Deschanel opted for a more casual, square-shaped sparkle, further proving that, just like your good china, there's no reason not to bring out your fanciest goods for any occasion. All three looks dazzle, but now it's time for you to vote: Which star shone the brightest in her brilliant barrette?