The Right Way to Use Hot Rollers
5 Ways to Get the Most Out of Your Hot Rollers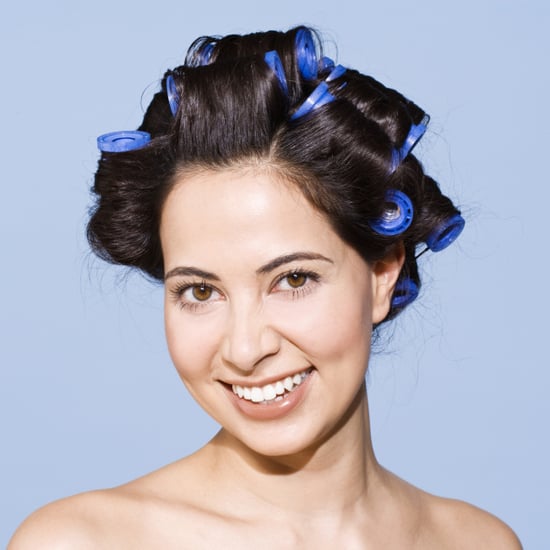 Hot rollers might just be warm metal cylinders, but when it comes to getting gorgeous curls and waves, there actually is an optimal way to use them. To see what makes the difference between crunchy-looking, uneven hair and full, polished curls, just check out the tips below.
Always section your hair. Keeping curls separate and intact is part of what keeps them looking pretty and smooth, and an easy way to do that is just to make sure you have three cleanly separated sections before you even start. Typically, you'll want to clip up the top/center third of your hair, and allow the left and right sides to be their own sections.
Follow a single direction. Curling all your hair back and away from your face is almost always the most flattering approach. Stylists sometimes curl in different directions, but make it easy on yourself and go all one way.
Use hair spray. You don't need much at all, but enough to keep your curl pattern intact. Otherwise, all your work could vanish with a little humidity or a few brushstrokes.
Use a paddle brush. It might seem like a good idea to use a round brush on curls, especially if that's your go-to for styling, but since you just want to soften up your curls, not destroy them, a smoothing flat brush is better.
Fingers are key. Before you start brushing out, loosen your curls with your fingers first. It's gentler and won't break up your hair's shape quite as much.