Rihanna Halloween Costume | Hair and Makeup
Halloween Costume Idea: Rihanna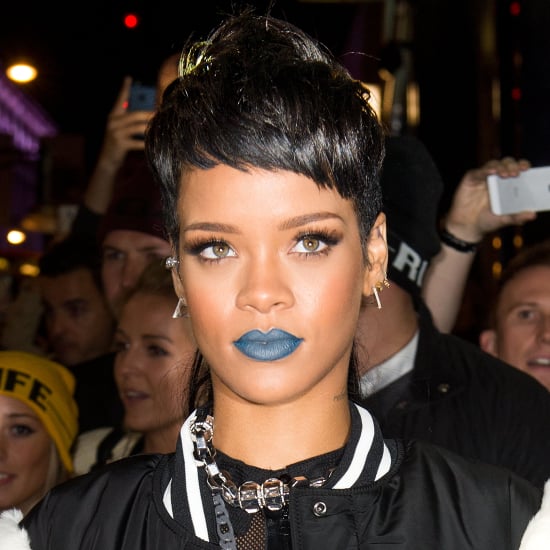 The Costume: Rihanna
What's not to love about our resident bad girl? Rihanna is not only an amazing talent when it comes to singing, but she also pretty much kills it on the beauty front. That undercut? Those nails? And let's not forget her epic collaboration with MAC Cosmetics and latest perfume, Rogue. So slap on your leather, because you're going as RiRi this Halloween.
Hair and makeup: While we don't suggest shaving the sides of your head solely for a costume, there is an easy way to pull off Rihanna's iconic undercut. Simply use a bristle brush to slick one side of your hair to the back, and pin it behind your head. When it comes to makeup, why not pull from Rihanna's makeup collection? If you don't feel like spending the dough, just stick to bright colors, such as a blue lipstick. Load up on fake lashes and press-on nails, and you're good to go.
What to wear: Rihanna's sartorial choices run the gamut, but the easiest way to look the part is to pull out the faux leather. Slink into some skintight leggings, superhigh heels, and a crop top (we chose a sparkling bralet top, below) to look the part. Accessories should be big and bold, so layer on the chains and big earrings. Believe us: more is more.
Take it to the next level: We've got one word for you: grills.