Rihanna MAC Makeup Line
Rihanna Duets With MAC on a Multicollection Makeup Deal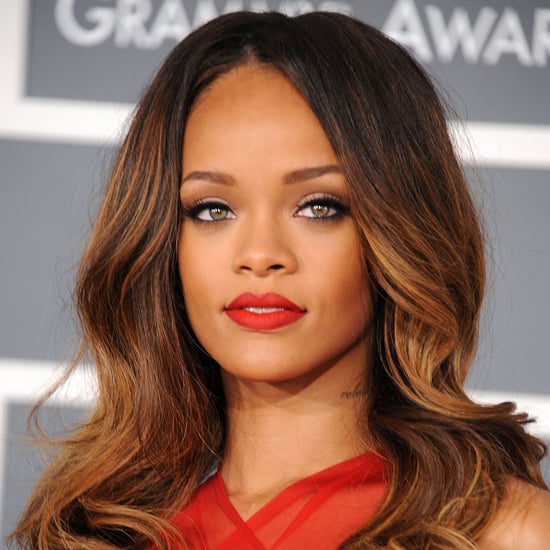 Let it be heard: Rihanna has inked a deal with MAC Cosmetics, which includes four collections, aptly named RiRi Hearts MAC, to be rolled out over the next year. The news comes fresh off the success of the singer's first runway show at London Fashion Week . . . as well as on her 25th birthday. Rihanna told WWD that the unprecedented deal for both was "a no-brainer."
The first product to drop will be a lipstick dubbed RiRi Woo, which was inspired by MAC's Ruby Woo, Rihanna's favorite shade. MAC will release the shade to coincide with the Grammy winner's stint at the Barclays Center in Brooklyn on March 4 and 5, as part of her Diamonds Tour. The cosmetics giant will open a pop-up shop at the March 4 show to showcase the line. RiRi Woo will be sold at Rihanna's concerts as well as online and in conjunction with all four collections. Get the scoop on the full collaboration when you keep reading.
RiRi Hearts MAC will roll out a Summer collection online, a Fall collection in stores, and an on-counter holiday collection. "I get to play," Rihanna said. "There's so much to choose from, and you can mix different colors and different greens in different eye shadows. . . . Every detail is important."
Along with RiRi Woo lipstick, the collections will also include a bevy of their own products, from additional lipsticks and false eyelashes — which the singer likes to wear "two pairs at a time," according to MAC's senior vice president of global product development, Jennifer Balbier — to eye shadow palettes and blush duos. MAC has actually gone as far as to name Rihanna a "creative partner" as opposed to the oft-used "collaborator."
"When it comes to creating things, I like to get my hands in there," Rihanna said. And with her fingerprints all over RiRi Hearts MAC, we're expecting collections to match her colorful signature style.