Rose Byrne and Jessica Szohr Makeup | Internship Premiere
Get the Looks: Jessica Szohr and Rose Byrne at the Internship Premiere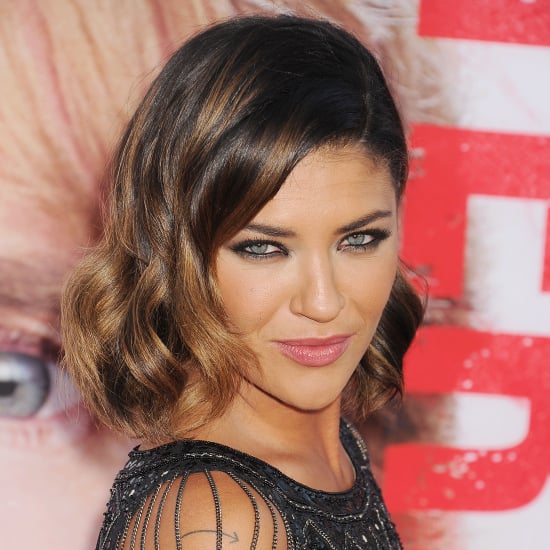 Last night at the Internship premiere, Jessica Szohr and Rose Byrne both wowed the crowd with sultry makeup looks. Jessica went with a sexy smoky eye, while Rose went with a lighter look that still smoldered. Find out the products and techniques used to create both red carpet looks.
Jessica Szohr played up her eyes with a subtle smoky eye. Her makeup artist Mai Quynh started by applying Shiseido Shimmering Cream Eye Shadow ($25) in Caviar (an inky hue) all over lids up to the crease. "I like to start with the eye makeup because I can clean up any fallen shadow on her bare skin," Quynh said. Then, she used a mix of the black and brown shades from the Femme Fatale Dolce & Gabbana Eye Shadow Quad ($59) in Jessica's crease. A touch of the black shade was also used underneath the eyes. Finally, Quynh lined the entire eye with Becca Automatic Eye Pencil ($23) and swiped on two coats of Diorshow Black Out Mascara ($25). This smoky eye is a look that won't overwhelm the beginner, and it's subtle enough to wear to an afternoon party. Make sure to balance the look with a soft lip like Jessica's Nars Satin Lipstick ($26) in Tolède.
Rose Byrne went with a lighter look that still had a touch of edge. "Rose's dress was so sophisticated yet sweet, so I wanted the makeup to be a little bit on the tougher side," said her makeup artist Monika Blunder. "My inspiration was Kate Moss — a rimmed black eye to create a smudgy, smoldering look." Her eyes were shaded with Chanel Quadra Eye Shadow ($43) in Premier Regard. Blunder applied the bronze shade to the lid first, then used the shimmering black hue on the outer corners and crease. She defined the eyes with liner, and three coats of mascara completed the eye makeup. Blunder complemented the dramatic eyes with peachy cheeks using a Chanel Powder Blush ($43) called In Love. The last touch was a nude lipstick, Rouge Allure Lip Colour ($34) in Gracile.