Royal Wedding Makeup Used Bobbi Brown Cosmetics 2011-05-02 10:00:00
Revealed! Royal Wedding Makeup Done Using Bobbi Brown Cosmetics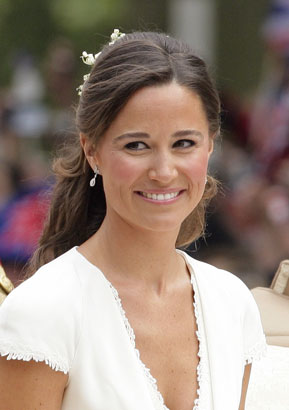 While Kate Middleton has yet to confirm whether or not she applied her own makeup for her big day, one thing is for sure: the makeup used for the bridal party was Bobbi Brown Cosmetics. In a status update on the brand's Facebook page, a few details were given, although some mystery remains. The statement read:
"We are proud to confirm that Bobbi Brown Cosmetics makeup artist Hannah Martin provided makeup artistry assistance to members of the bridal party for the royal wedding. We wish to respect the privacy of all those involved, and therefore will not be releasing further details."
It does make sense that Kate would use products from the line, as she was apparently seen stocking up on makeup at a Bobbi Brown counter just about a week before the wedding, and the brand's makeup does fit in with the new duchess's clean-looking aesthetic. But as for exactly what was used and on whom (get the details on who was who in the group here), it seems that information will remain a royal secret.