Runway Hair Trend Ideas For Fall 2014
Ripped-From-the-Runway Hairstyles You Need to Try For Fall
As POPSUGAR editors, we independently select and write about stuff we love and think you'll like too. If you buy a product we have recommended, we may receive affiliate commission, which in turn supports our work.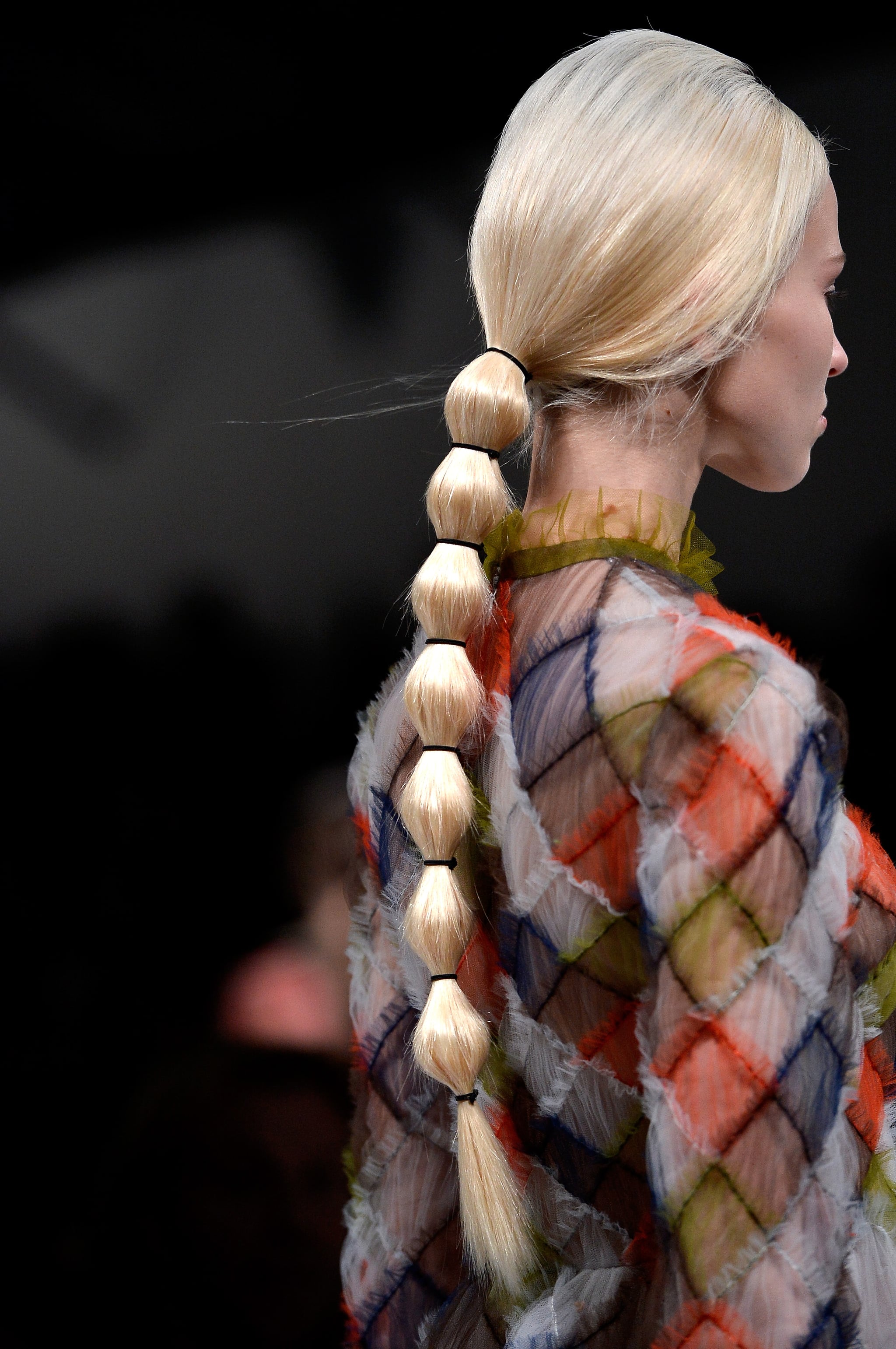 Below is an excerpt from "One-Hit Wonders: Fall Hair Trends to Try Now," which originally appeared on InStyle. Read the full story on InStyle.
The real beauty of trends like the Y knot and neon cat eyes? The way they ignite an otherwise neutral face with a single accent, nudging your whole look forward with a brush or a swipe. Just follow the how-tos we gathered from hanging backstage at the shows, and update your playlist with one of these solo acts.
The Bubble Pony
If you can tie an elastic really tight, you can bump yourself out of a hair rut in five minutes. At Valentino, stylist Guido first made strands slick and straight with smoothing lotion and a blow-dryer. Then, before gathering hair at the nape, he spritzed locks with hair spray (Redken's Forceful 23 Super-Strength Finishing Spray, $17). The real key to this tactile tail, though, is to evenly space the elastic bands 2 inches apart (BLAX Snag-Free Hair Elastics, $4) and gently pull out the hair between them for a playful orb effect.
Click through to see all of the styles.
More from InStyle:
Showcase Your Bobby Pins With These Chic Styles
Beyoncé Transforms From Survivor to Flawless
Julia Roberts's Best Movie Hair Moments