The 2014 Screen Actors Guild Awards are this Saturday, and we'll be celebrating 20 years of the show's glamorous red carpet. Before we see what our favorite stars are wearing this year, though, take a look back at some of the most memorable beauty moments from years past. Whether they inspired you or made you do a double take, this isn't hair and makeup you're likely to forget. And make sure to check back with us tomorrow for all of our live red-carpet coverage.
— Additional reporting by Kaitlyn Dreyling
Miss: Jessica Paré, 2013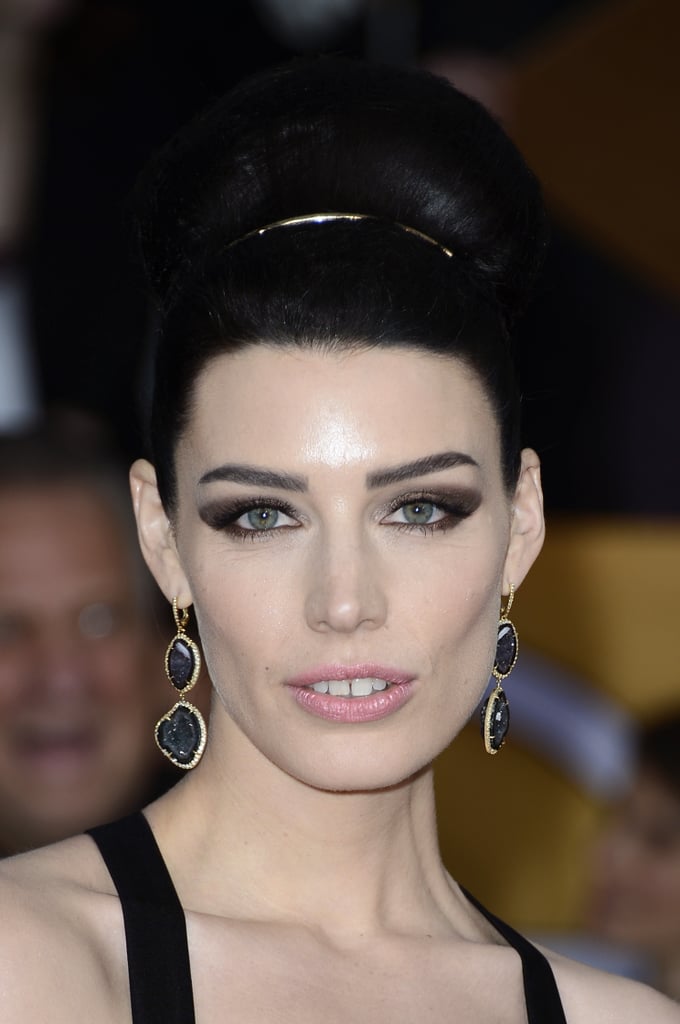 We love a dark smoky eye as much as the next beauty editor, but this dark heavy shadow clashes with Jessica Paré's gorgeous alabaster complexion.
Hit: Rose Byrne, 2013
These Marcel waves on Rose Byrne reignited interest in retro styles like finger waves and sleek crimps.
Miss: Kaley Cuoco, 2013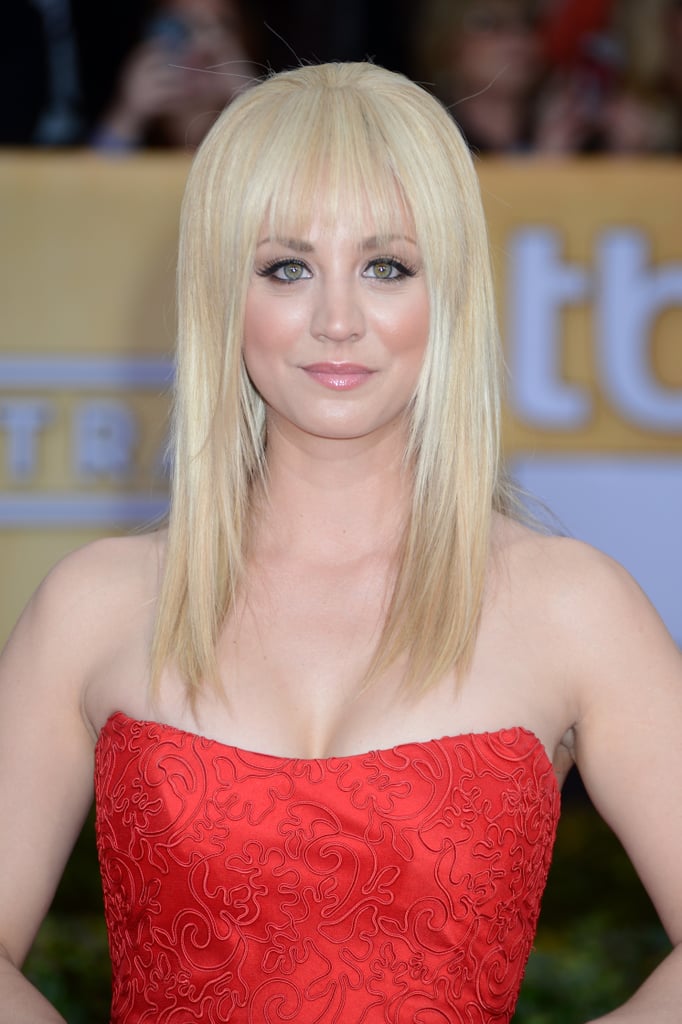 Kaley Cuoco tried blunt bangs on the SAG Awards red carpet last year. Mixed with the bright blond hair color, we're not sure if this was her best choice.
Hit: Claire Danes, 2013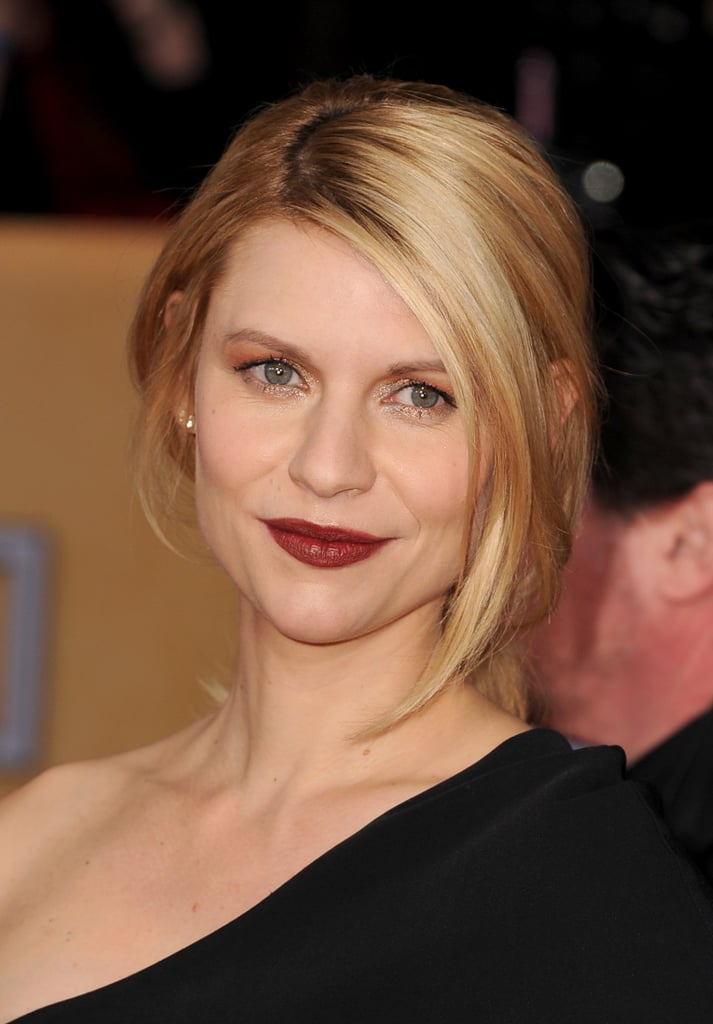 After seeing Claire Danes [1]'s makeup look on the 2013 SAGs red carpet, we were running out to buy brown lipstick and gold eye shadow.
Miss: Amber Riley, 2012
Going for a classic glam look, Amber Riley hit the mark with her black halter dress and pretty makeup. But the voluminous hair was just a little too much.
Hit: Dianna Agron, 2012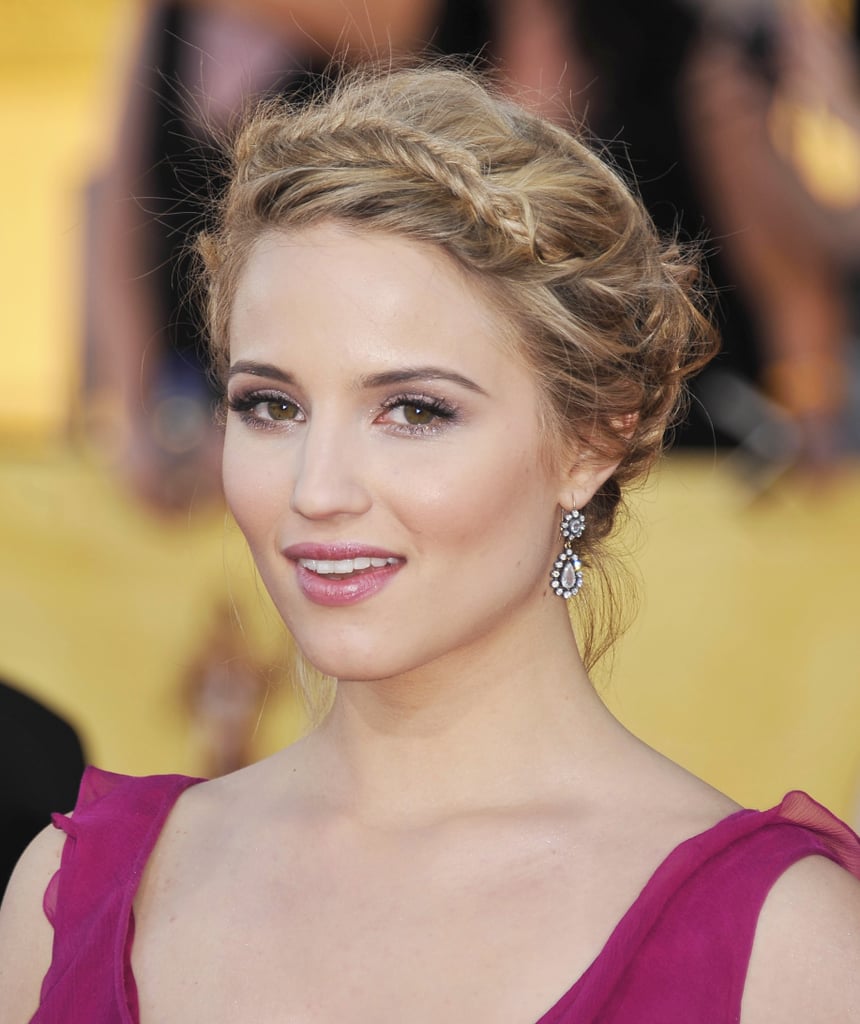 The color palette of Dianna Agron [2]'s makeup and dress looked beautiful and feminine, while the halo fishtail in her hair was effortlessly chic.
Miss: Kaley Cuoco, 2012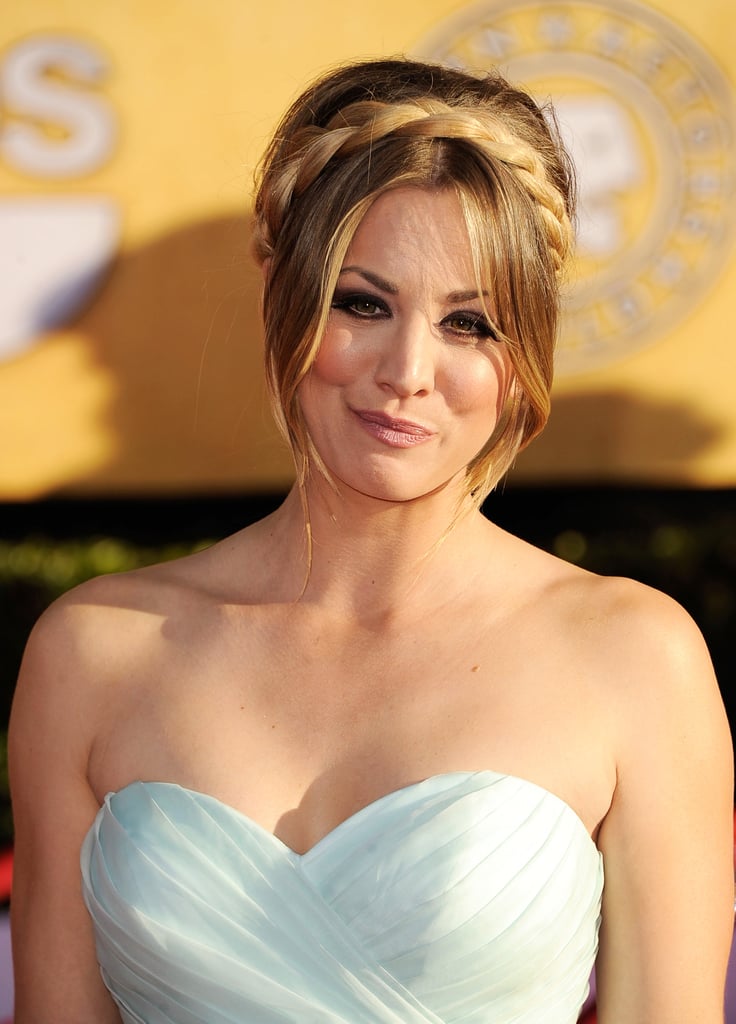 From her smoky eye to the milkmaid braid with face-framing sections, the always-lovable Kaley Cuoco had a bit of a confused beauty look at last year's show.
Hit: Octavia Spencer, 2012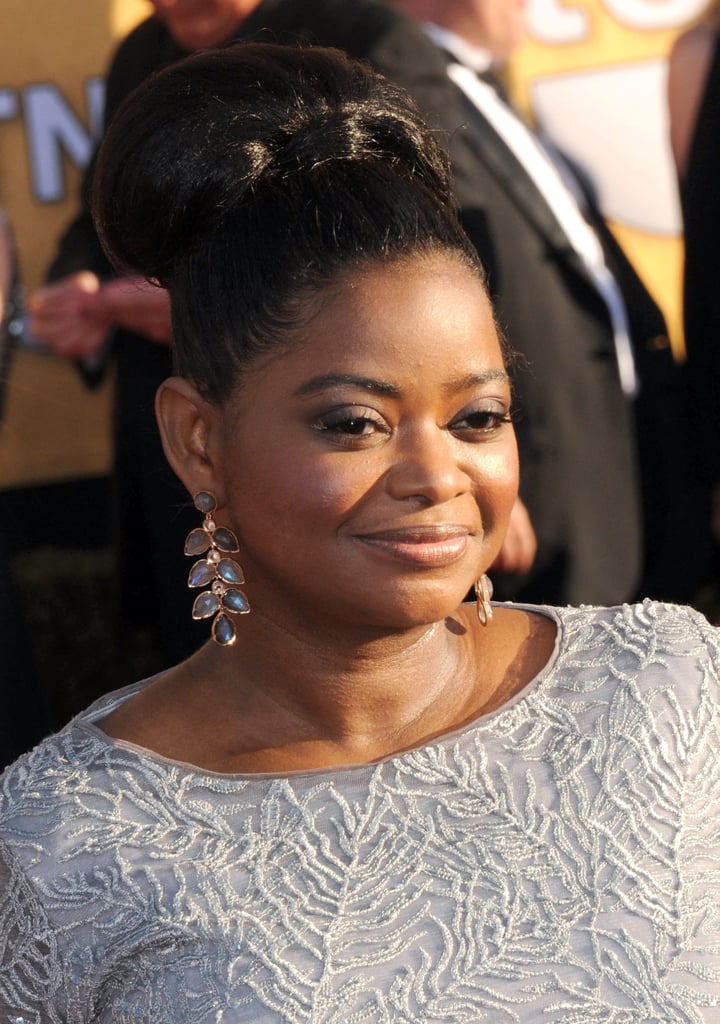 Octavia Spencer showed us how to master an updo that's high on volume. She kept the look simple and polished with pared-down makeup that perfectly complemented her pale gray Tadashi Shoji gown.
Hit: Emma Stone, 2012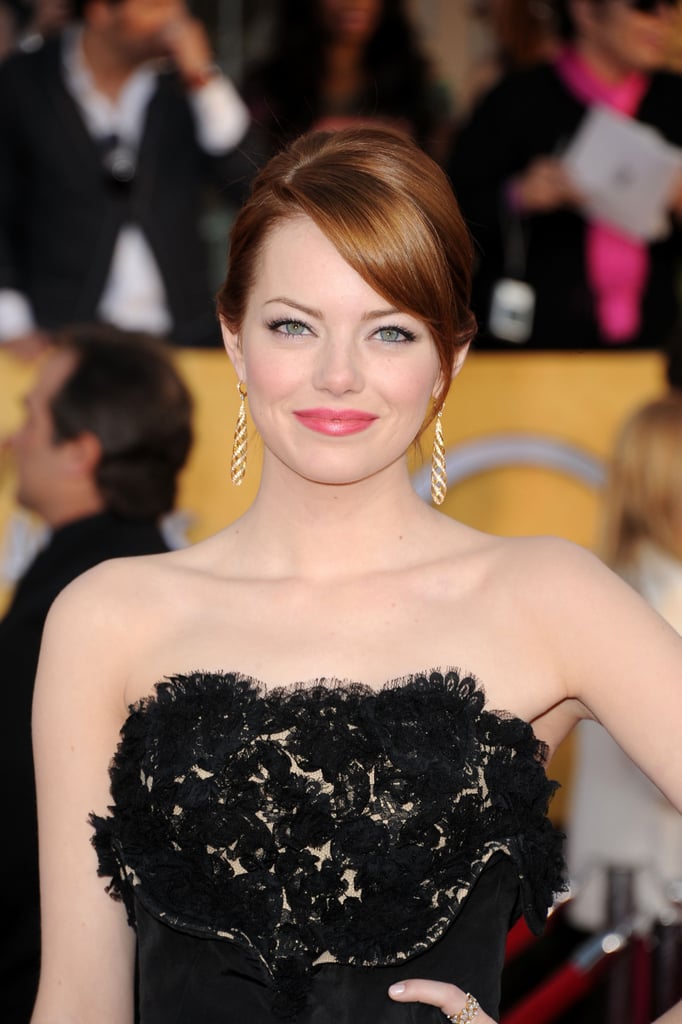 Looking like a modern-day Audrey Hepburn, Emma Stone [3] went for the classics in a strapless Alexander McQueen gown. She topped off her look with a flattering flush of pink on her lips and cheeks and went with a timeless updo.
Miss: Sarah Hyland, 2012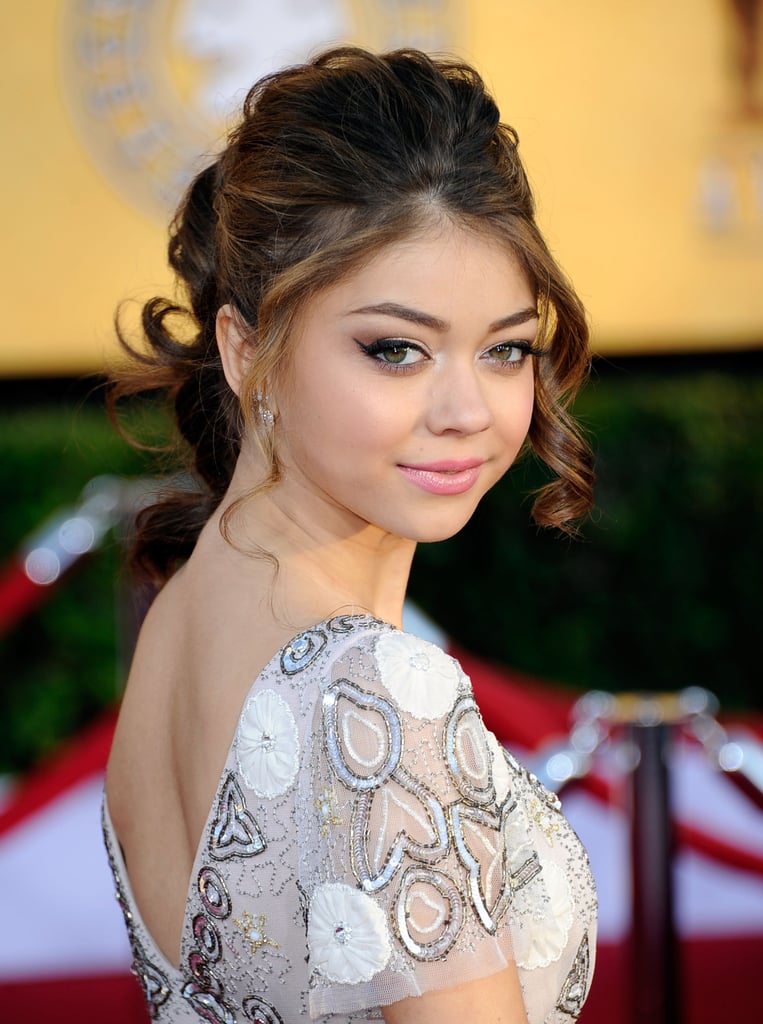 The Pepto-pink lip color, mixed with a more formal take on a cheerleader ponytail, left us a tad disappointed with Sarah Hyland's beauty choices.
Hit: Jessica Chastain, 2012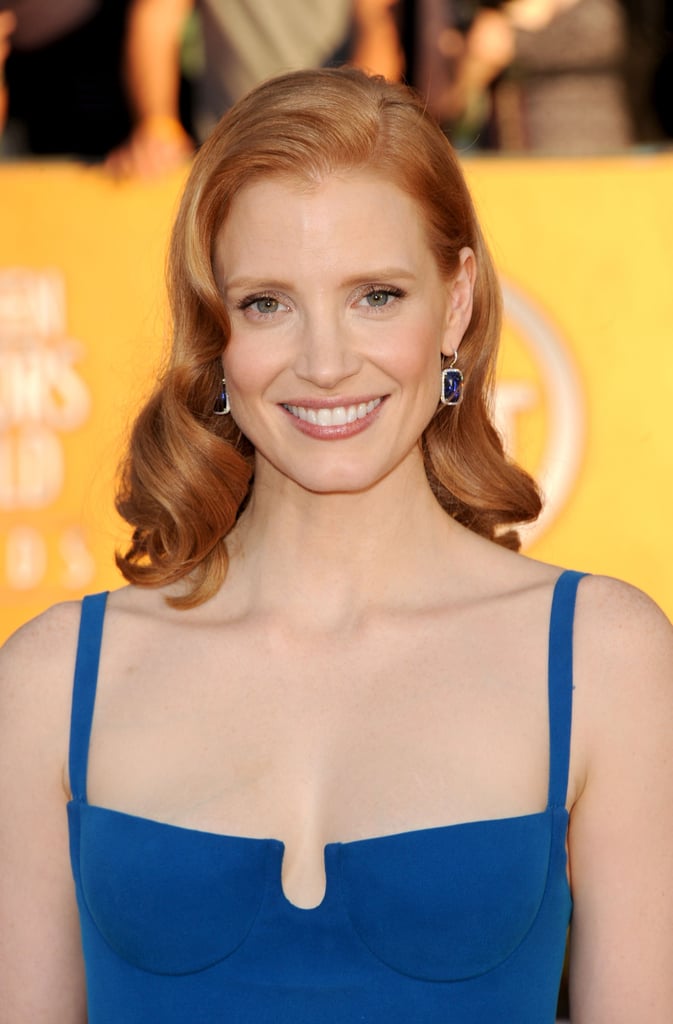 Jessica Chastain showed off her classic beauty at the 2012 SAG Awards with polished waves and a natural makeup palette.
Miss: Helena Bonham Carter, 2011
Helena Bonham Carter has always been avant-garde when it comes to her personal style, but sometimes she takes things to a rather eccentric place. Case in point: the short bangs and exposed lip liner she wore in 2011.
Hit: Jenna Ushkowitz, 2011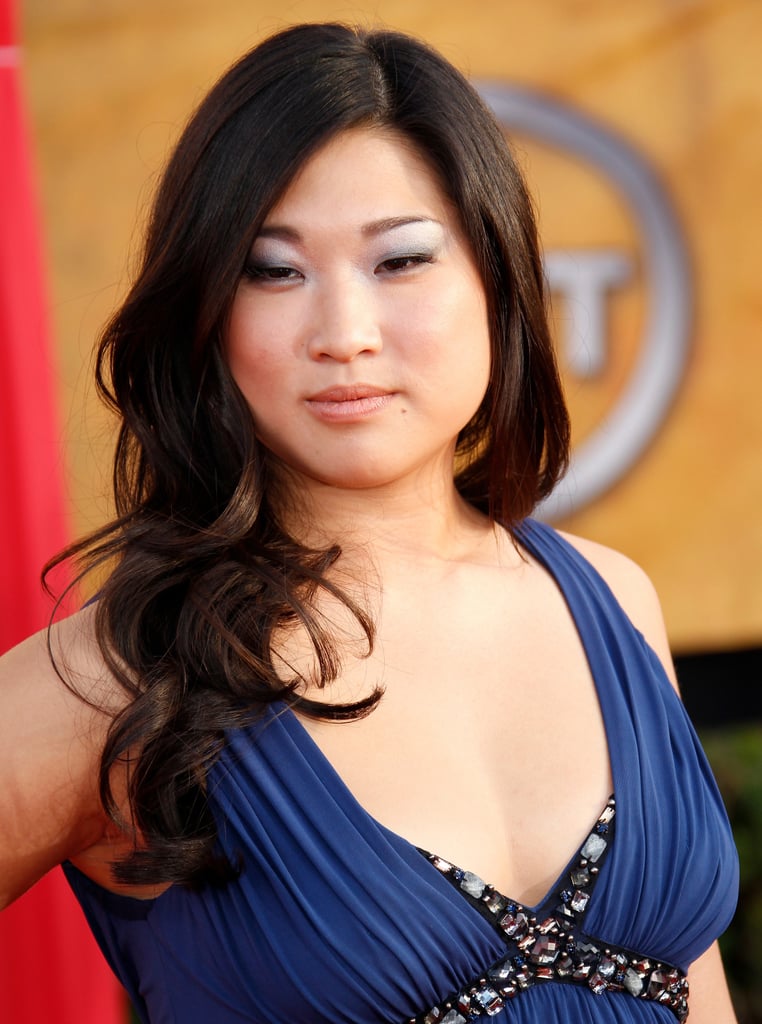 Not everyone can wear blue eye shadow, and even fewer could make it work with a blue dress. Well played, Jenna Ushkowitz.
Miss: Winona Ryder, 2011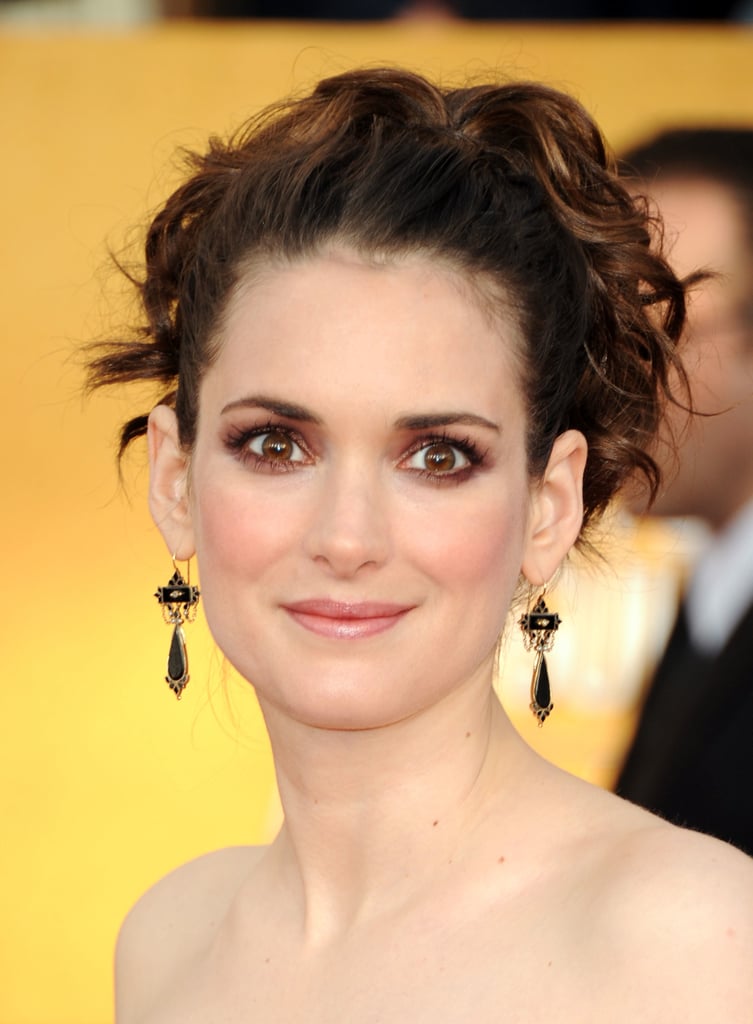 Winona Ryder [4] never ages, and we would do just about anything to have skin like hers, but last year her hair was a little more "prom" than red carpet.
Miss: Paz de la Huerta, 2011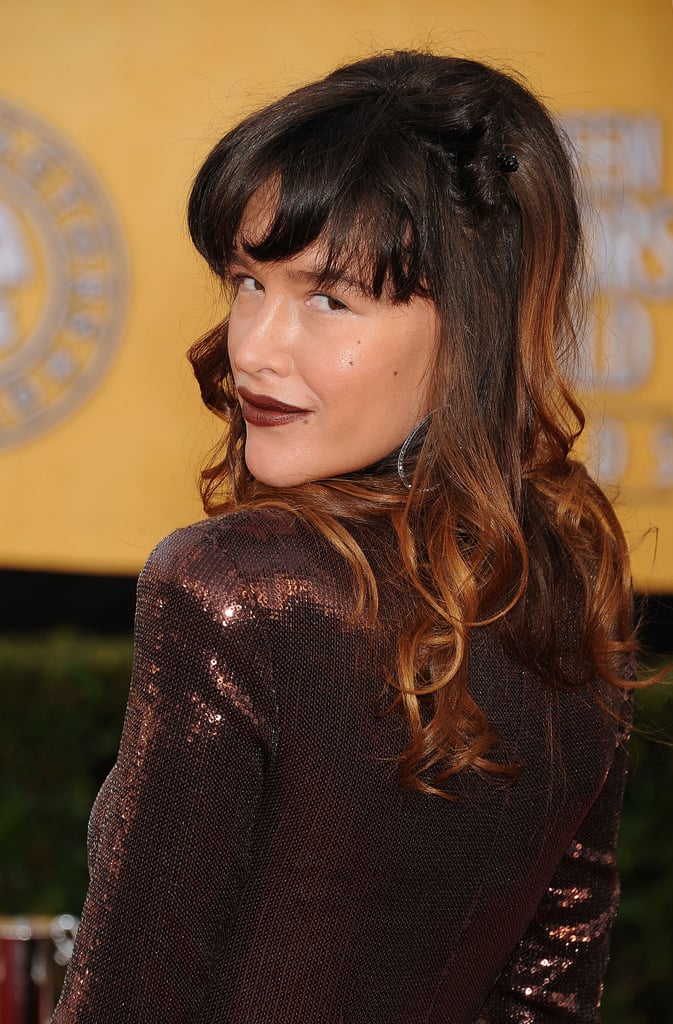 Paz de la Huerta is a singular brand of sexy, but wearing such deep brown lipstick without even a stitch of eye makeup came off looking unbalanced instead of hip.
Hit: Rosario Dawson, 2011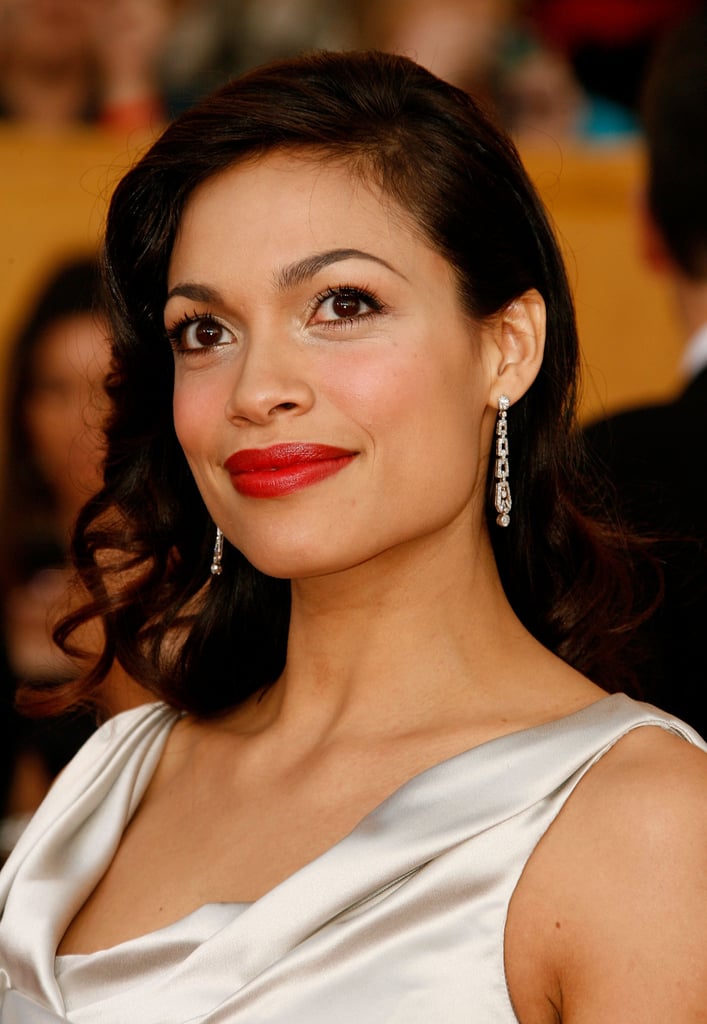 Hello, vintage vixen. Rosario Dawson [5] was a case study in how to wear the Roaring '20s right.
Miss: Kate Mara, 2011
Kate (Rooney's sister!) wanted to show off a complex Hervé Léger gown in 2011, so she wore her hair up and covered with this headband. Not a bad idea, but the band was too voluminous and ended up throwing off her whole hairstyle.
Hit: Mila Kunis, 2011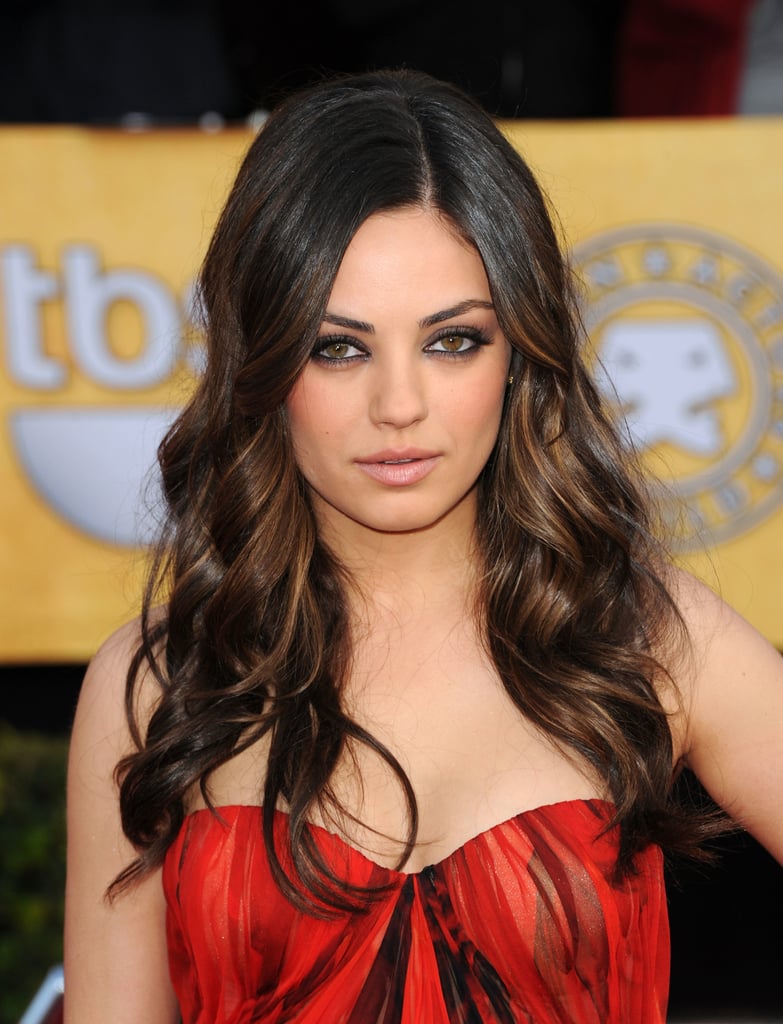 The perfect ombré hair, the charcoal liner, the barely there flush: everything about Mila Kunis [6]'s hair and makeup in 2011 was bombshell sexy.
Miss: Jennifer Lawrence, 2011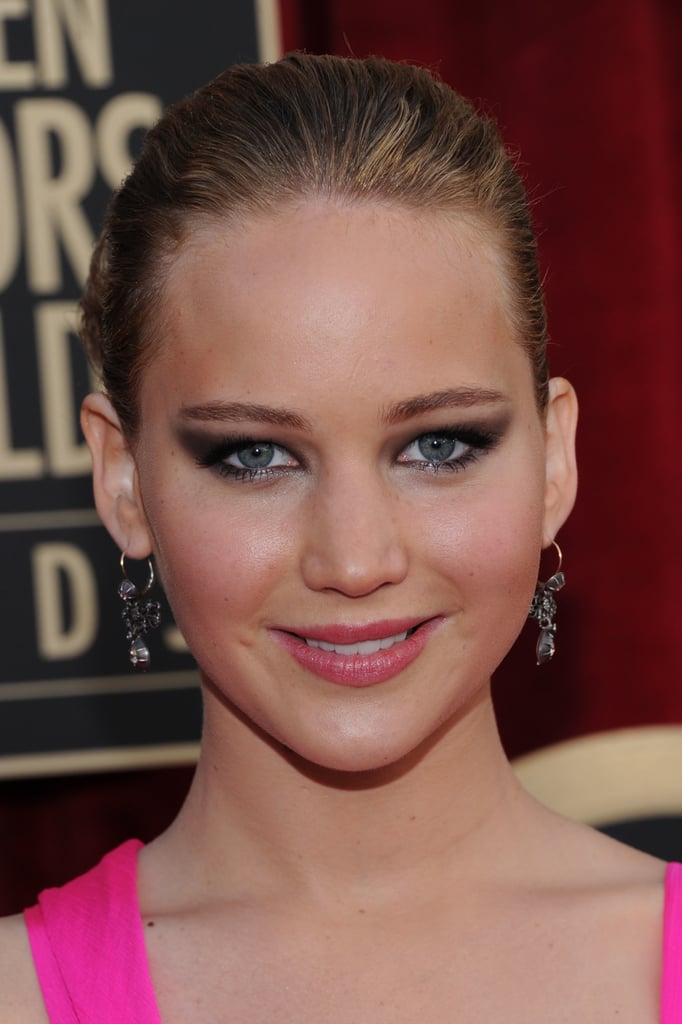 Jennifer Lawrence [7] has such soft, rounded features that her smudgy, geometrical eyeliner looked harsh instead of just fashion-forward.
Miss: Evan Rachel Wood, 2009
Evan Rachel Wood is a stunner, and we love her sense of style, but hitting the red carpet with so much root showing completely distracted from what were otherwise her usual gorgeous hair and makeup.
Miss: Emily Blunt, 2009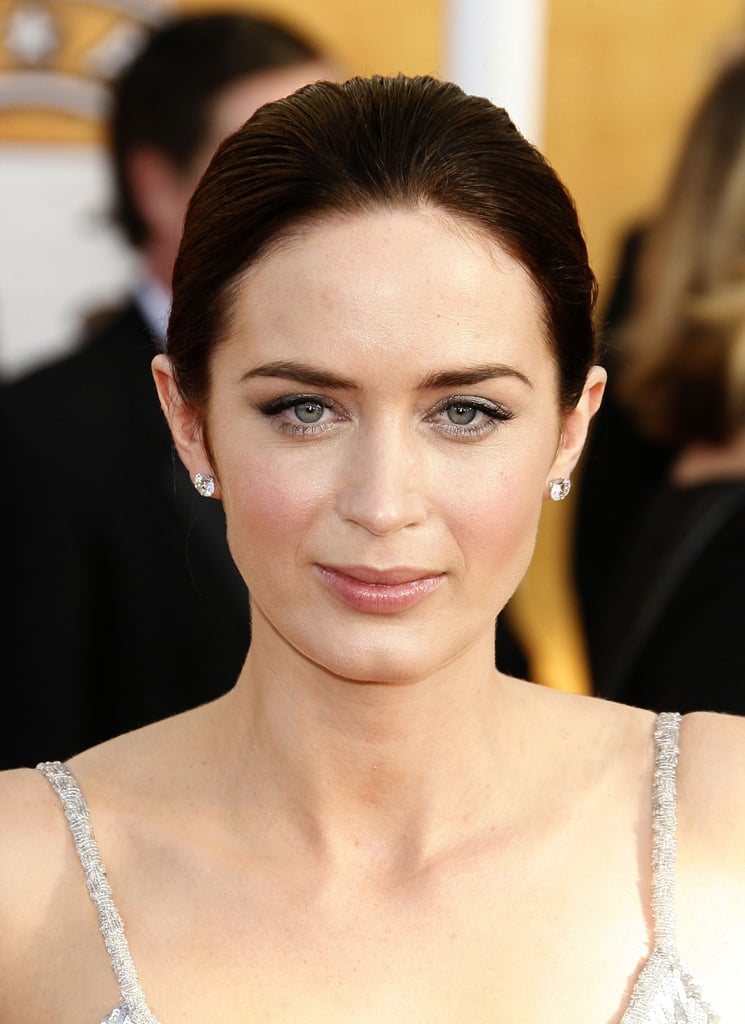 Emily Blunt [8] has such fine, delicate features and such a perfect oval face that she might be one of the few people who could come close to pulling off such a tightly pulled-back hairstyle. Usually, to soften up a look like this, a stylist would pull a few tendrils free, which is what it looks like this updo needed.
Hit: Angelina Jolie, 2009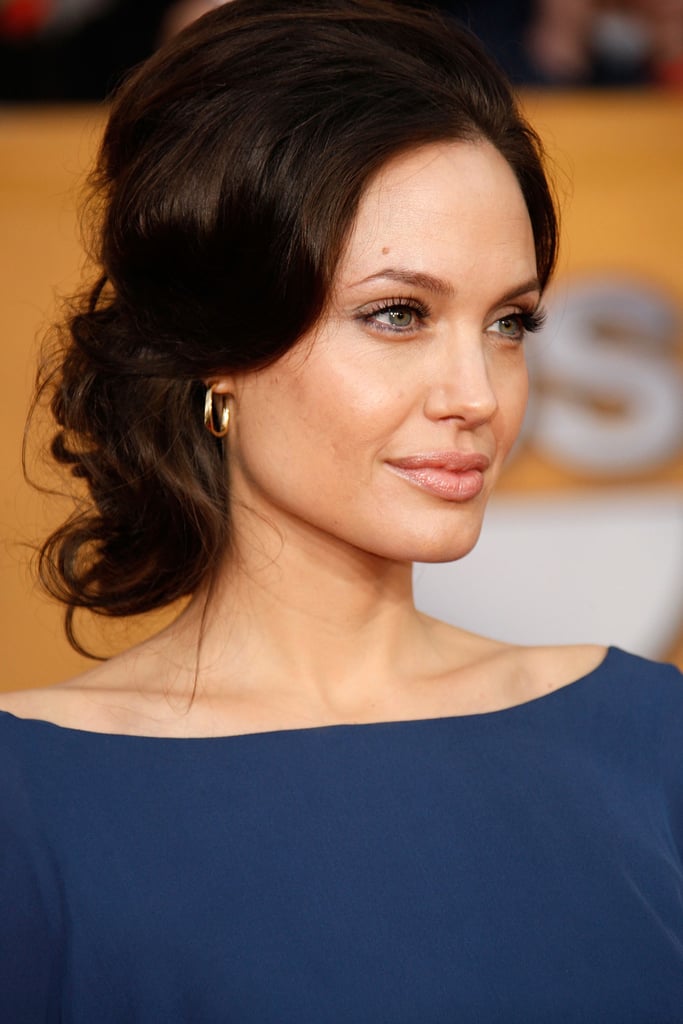 Angelina Jolie [9] is almost never seen without her winged eyeliner, so when she went with lightly lined electric-blue eyes in 2009, it was a gorgeous change of pace.
Miss: Drew Barrymore, 2009
Drew is always so cute, but in 2009, her flesh-toned lipstick washed her face out.
Hit: Jada Pinkett Smith, 2007
Jada Pinkett Smith [10] is usually pretty adventurous with her hair and makeup, so it's easy to forget how spot-on she does classic glamour as well.
Miss: Michelle Williams, 2004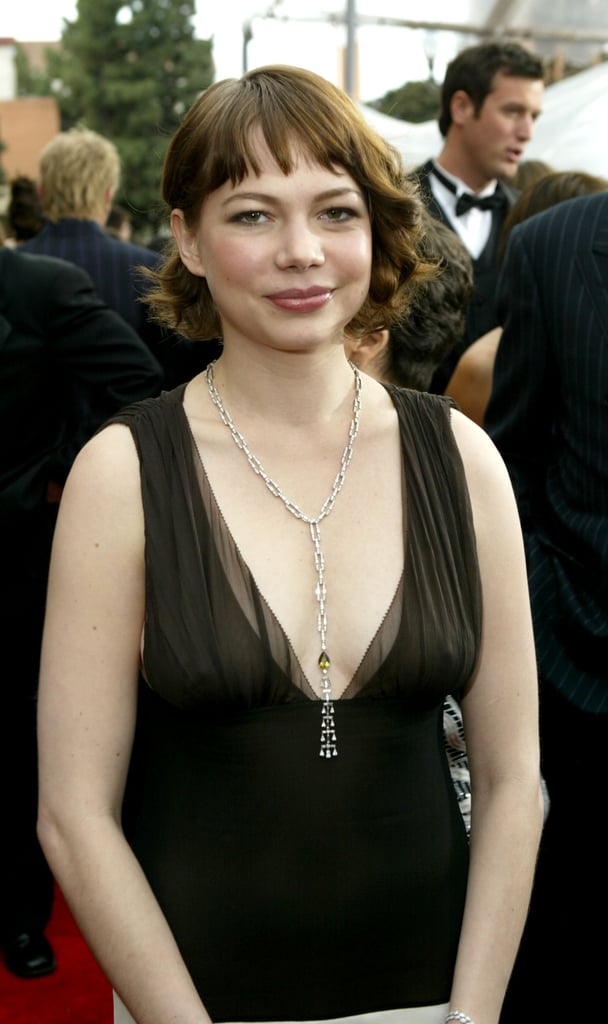 Michelle Williams [11] can do no wrong in our book, but everyone has a learning curve, and back in 2004 she was still experimenting. We're just grateful that she didn't stick with the asymmetry and blunt bangs.
Miss: Portia de Rossi, 2000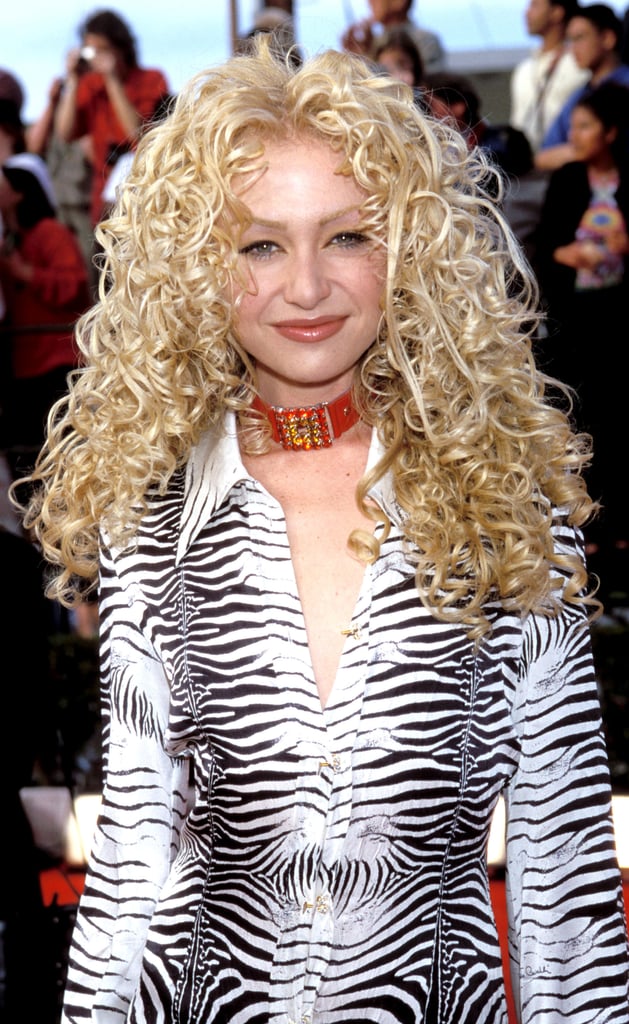 Portia is one of our favorites, and we've loved her since her Ally McBeal days, but we don't think she'd disagree that her entire ensemble from 2000 was just too much look for one red carpet to handle.