SAG Awards Red Carpet Fashion and Beauty 2010-01-24 23:55:49
SAG Awards Red Carpet and Press Room Roundup!
It was a delightfully colorful Saturday night on the SAG Awards red carpet. The stars stayed dry (unlike at the Golden Globes) and we were there to capture all of the red carpet fashion and beauty looks as well as report live from the press room. Check out our coverage below!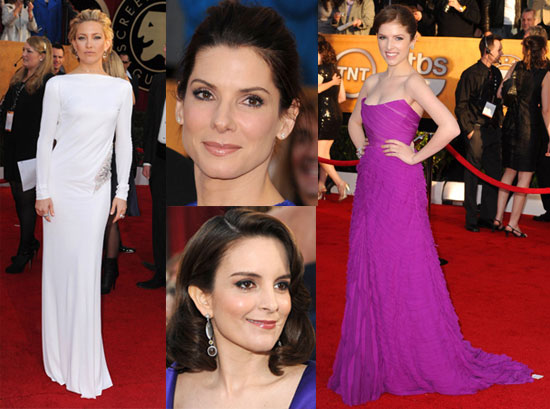 Red carpet fashion coverage:
Red carpet beauty coverage:
See how to get these red carpet looks:
Check out our live press room coverage:
Check out BuzzSugar to see the full list of SAG Award winners!