SPF For the Hair
Do You Use SPF on Your Hair?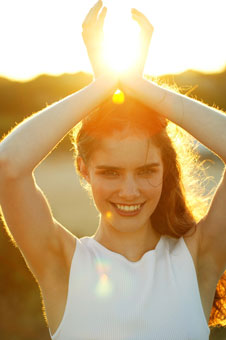 If you want to protect your hair from the effects of the sun, you can always plop on a trendy fedora or silky scarf. But if covering your hair with a stylish accessory is not in the cards, a hair product containing SPF is the way to go.
Effects of sun damage on the hair can include split ends, faded color, frizziness, and dryness. Luckily, there are lots of products available to shield your style from the hydration-zapping power of the sun, from styling products like Pureology Serious Colour Care Antifade Styling Lotion ($20) to shampoos and conditioners found in Redken's Color Extend line. But what I want to know is whether or not you SPF your hair. Well, do you?