The Safe Cosmetics Act of 2010 Introduced in Congress
Cosmetics Regulation: Which Side Are You On?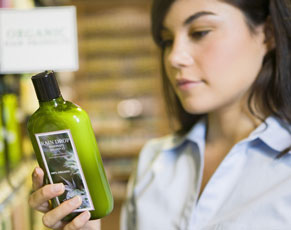 When it comes to cosmetic regulation, opinions vary on the best way to go about modernizing it. Yesterday, representatives Jan Schakowsky (D-IL), Tammy Baldwin (D-WI), and Ed Markey (D-MA) introduced the Safe Cosmetics Act of 2010 to Congress. "Our cosmetics laws are woefully out of date," Schakowsky said in a statement. "Manufacturers aren't even required to disclose all their ingredients on labels, leaving Americans unknowingly exposed to harmful mystery ingredients. This bill will finally protect those consumers."
Some things the bill hopes to ensure are to phase out dangerous ingredients, to provide better systems to assess ingredient safety, clearer labeling, and for small businesses to be able to compete more fairly. But The Personal Care Products Council (PCPC), an industry group, has a few changes they'd like to see made, too, and has proposed its own plan. To find out more, just keep reading.
The PCPC believes the Safe Cosmetics Act would be significantly stricter than rules currently used by the FDA for food safety standards, making it almost impossible to sell most products on the market. Not only that, but according to Dr. Richard Adamson, a 30-year veteran of the National Cancer Institute who works with the PCPC, while everything is toxic in large doses, that doesn't mean the majority of beauty products are actually toxic. "As a cancer causation expert, I find this bill not to be scientifically well balanced," he says.
What do you think? Do you want to see more regulation or less?